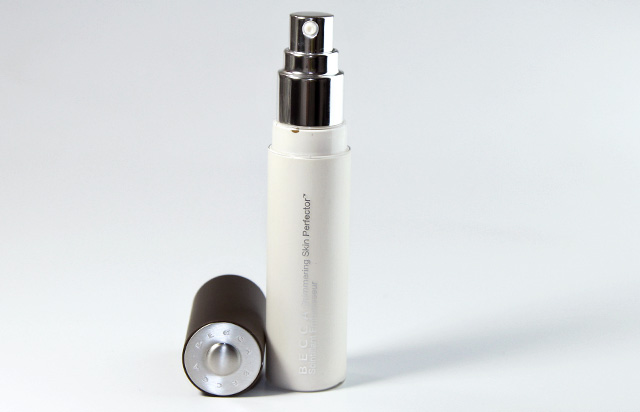 As I mentioned in my March Hits and Oh God NO's, the month of March has been all about glowy, luminous looking skin for me. Right in time, because the radiant, hyper-real skin trend has been taking the world of beauty by storm. The runways were filled with shiny cheekbones and highlighted noses, while I was still powdering the hell out of mine.
Time for a change, and with that change came BECCA's Shimmering Skin Perfector in Pearl…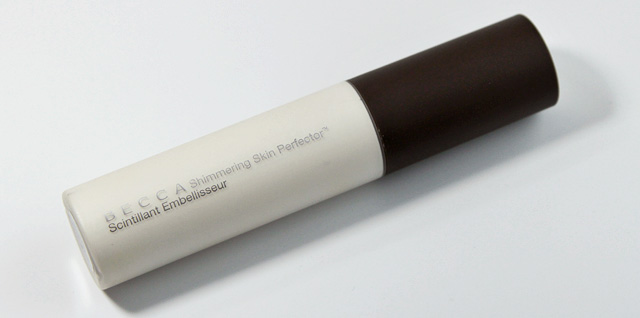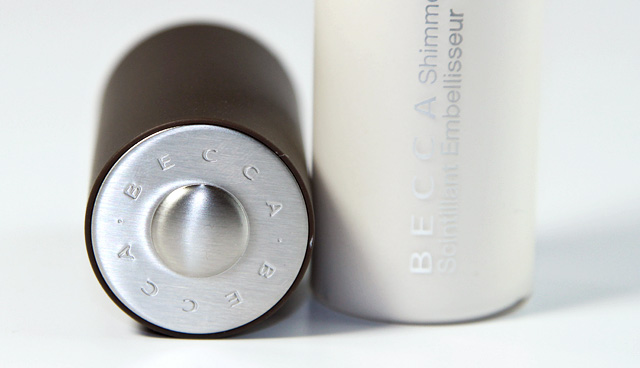 BECCA'S Shimmering Skin Perfector comes in a sleek, matte-satin finish body with chrome Silver pump. I love how sophisticated and chic it looks. Not only is the packaging chic, it also feels strong and firm and definitely looks like it would survive a lot. I also really like the pump on this one, it pumps out just the perfect amount of product for 1 entire face application.
The perfector is a water-based moisturizer with light-diffusing particles that help to give the skin an instant radiance, while reducing imperfections. It also contains SPF 25 and soothing anti-inflammatory ingredients. Talking about one hell of a good highlighter, huh?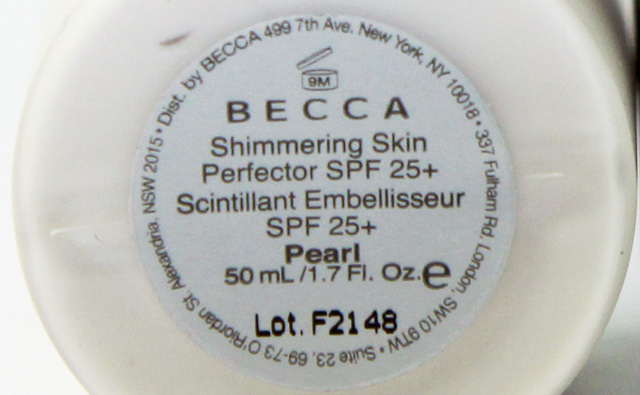 But the perfector doesn't only shine in its ingredients and formulation. The consistency and appliance of this beauty is amazing as well. I'd describe the skin perfector in Pearl as a luminous, radiant liquid-y soft White Pearlescent cream, that blends into the skin beautifully. It's very buildable and sets stunningly.
I also love how this applies very cream/liquid-y but sets in a "safe to touch" finish, while still having that amazing sheen. With a lot of liquid highlighters you have to be careful not to touch them, because it leaves marks. And let's not even begin about setting them with a powder, because that just takes all the shine out. None of that with the BECCA perfector.
The best way I find to use the perfector is to lightly tap it onto the highest points of my face —or my models' faces— and blend it out slightly. Think: highest points of the cheeks, brow bones, bridge of nose + tip of the nose, cupidsbow and a light dash on the chin. For photoshoots I also like to tap some onto the part between the front and arch of the brow, blending up to the forehead. Less is more with this product. Don't over-apply or you'll look like a greaseball. Here I applied the perfector the same way onto my models' complexions:
THE VERDICT
I'm in love with this gorgeous, radiant, shiny beauty. It applies like a dream, has dream ingredients and just looks like a darn dream. It's amazing and perfect for if you always wanted to get that stunning hyper-real finish, straight from the runway. The price might be a problem to some as you pay $41.00 for 1.7 oz/50ml. But considering you only need 1 pump a day, this will last you for a long, long time. Unless you're like me, and you want to smear this all over your face 20 hours a day, just to feel like a glowing, radiant queen.

BECCA Shimmering Skin Perfector is available at Sephora.com