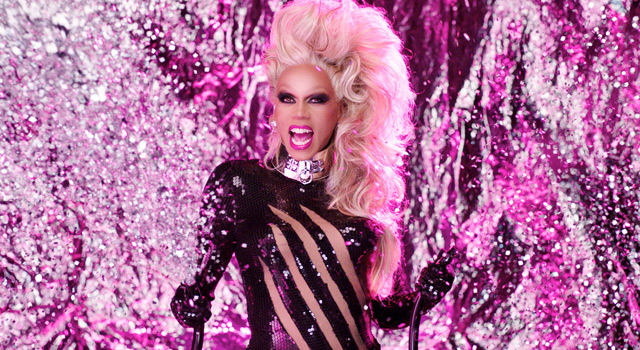 RuPaul's Drag Race is early in its 6th season and has been giving us life for over the last 5 weeks. As most of you know I'm a huge Drag Race fan. It's the highlight of my week. It's those 42 minutes —or 62 if you add Untucked in there—where inspiration comes from every corner, I forget about the world and just laugh my ass off and enjoy the crazy talent that all these queens have.
I get asked quite a lot who my favorite queens are, and who I think should snatch the crown. So I thought, why not make a blogpost on it! Shall we?…

14: Magnolia Crawford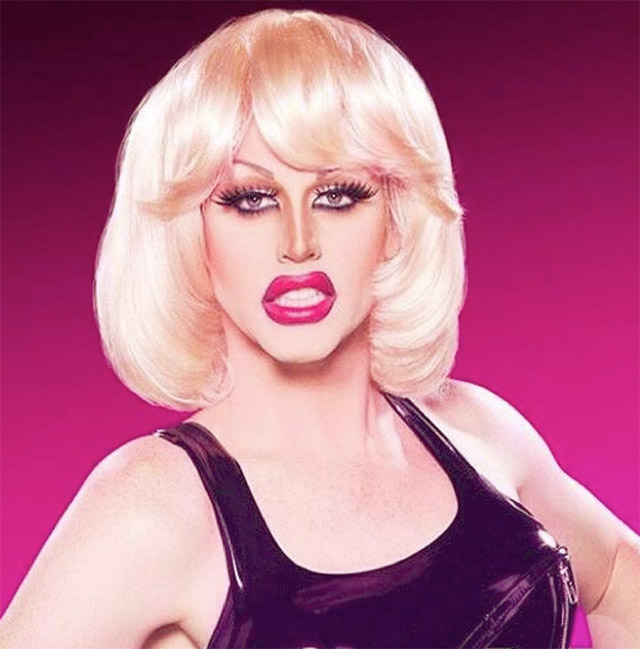 Miss Magnolia was a shady queen. She even admitted herself, all she was there for was to get exposure. And that rubbed me the wrong way. I thought she was pretty funny in the beginning of her debut episode, but after that comment the girl had to go! Thank god she did.
13: Vivacious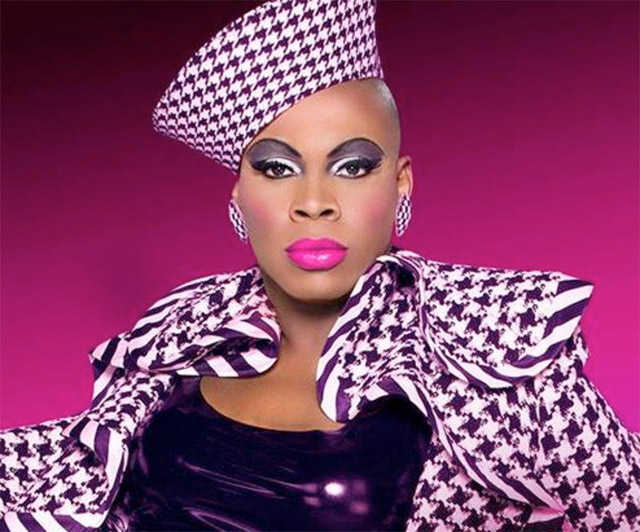 Vivacious didn't really do anything for me. I found her looks dated and even a bit —dare I say it— boring. And don't even get me started on her walk. Yes, I know. It's your "classic club kid" thing, but it just looked wrong, haha. I did like how she brought Ornacia to life and created a now already Drag Race classic: "MUTHA HAS ARRIVED!".
12: April Carrión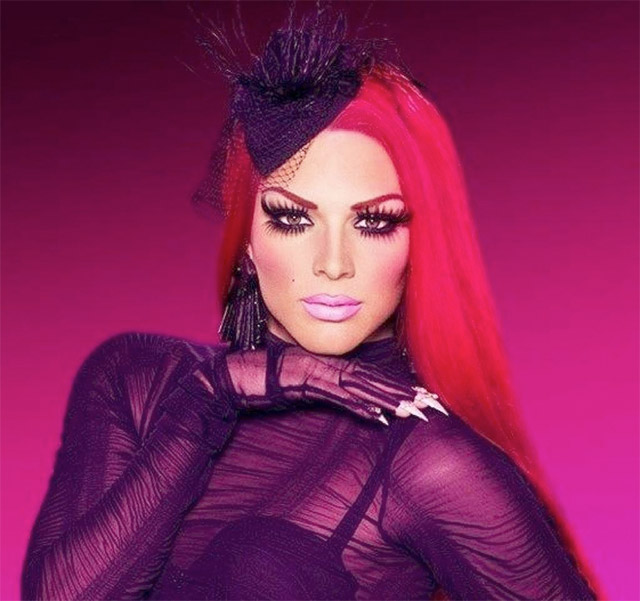 April is another queen that really didn't do much for me. Was she pretty? most of the time yes! But for some reason I didn't get anything from her. Even when she looked hella gorgeous, I'd be sitting there like: "Oh….". Let's just keep it at that April wasn't making me warm and fuzzy on the inside like some of the other queens do.
11: Kelly Mantle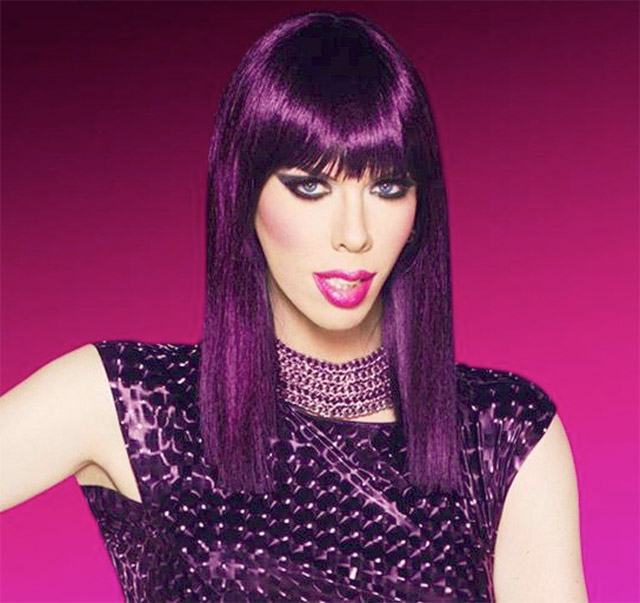 Oh, how sad I was to see Kelly sashay away-ing so quickly. I think she would've been such a funny and sarcastic queen. I love sarcastic queens. Although, her runway look wasn't all that great, I really wanted to see more of Miss Mantle.
10: Darienne Lake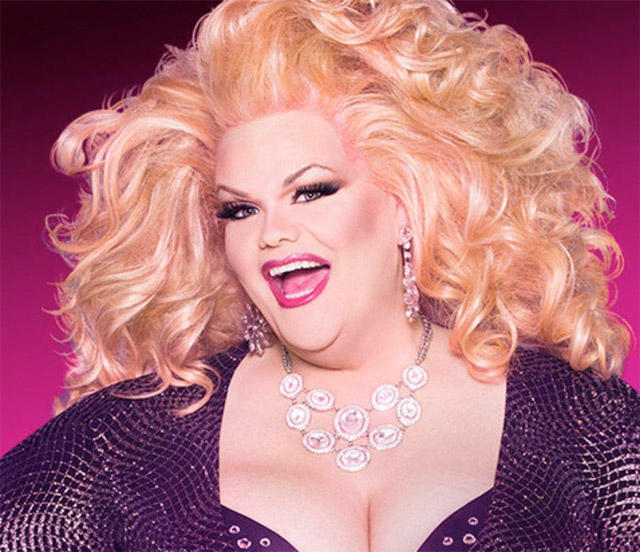 I liked Darienne. She was actually really starting to grow on me. Until the Snatch Game episode. I have no idea why, but for some reason her entire aura went Black for me, and I can't help but think she's becoming the next "bitch" of the group. I might be wrong. It might be because she's talking bad about my dear Milk.
9: Trinity K. Bonet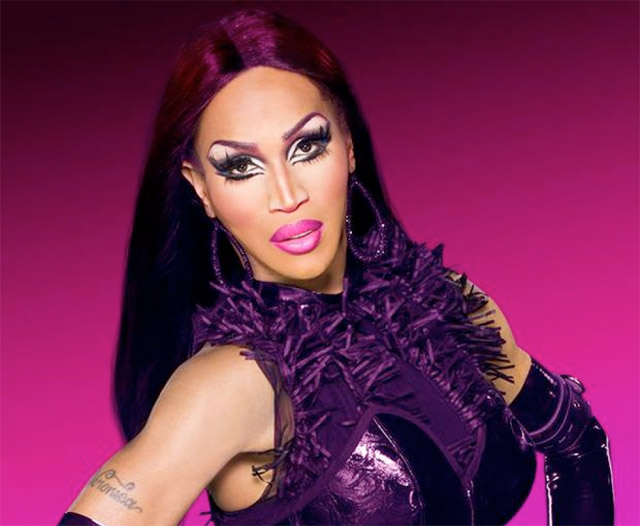 Trinity is one gorgeous girl but in my opinion she's lacking personality. And personality is something that really makes me fall in love with a queen. She's gorgeous, but for me that's it. Reason why she is my #9 is because of her awesome makeup skills!
8: Gia Gunn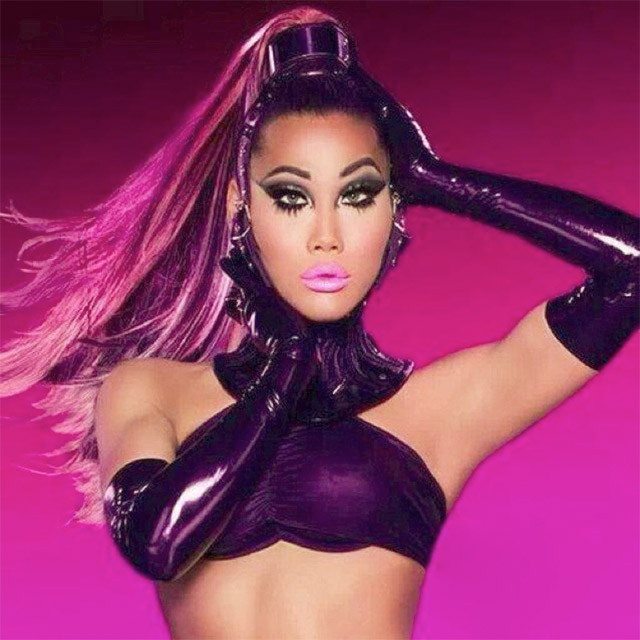 G-G-G-Giaaaa! Gia is one funny girl. I loved all her little, shady side comments. Gia had me laughing my ass off throughout the episodes. But where Trinity kills me with her makeup and looks, Gia had a lot to be desired with the same makeup week after week.
7: Laganja Estranja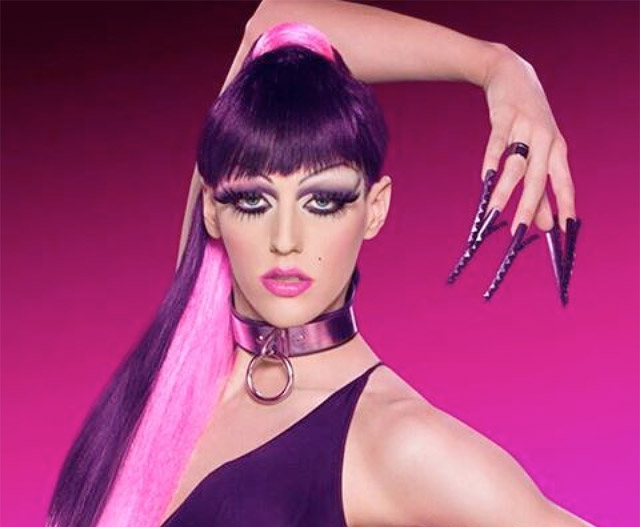 Boy, was I excited when one my favorite queens of the entire show; Alyssa Edwards announced that her drag daughter Laganja was going to be on Season 6. I had so many high hopes for Miss Estranja, but for some reason she's losing more of my love week after week. I don't like how she's playing the victim all the time. Where's that fire we saw when she first walked into the work room and threw a death-drop in there? Give us that Laganja, not this crybaby one…
6: BenDeLaCreme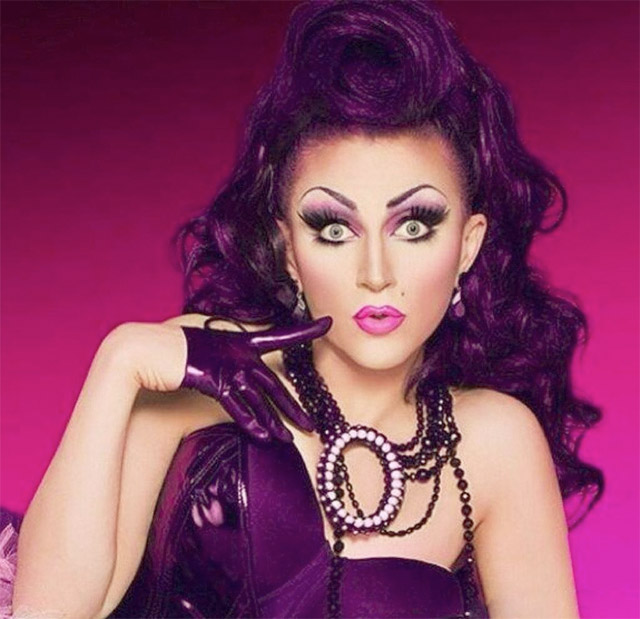 I can just hear all of you gasping for air. Yes, I put DeLa on #6. I like her a lot, in fact I think she has a big chance of snatching the crown. It's just, she doesn't really do much personality wise for me. She's funny, looks good and her Maggie Smith rocked, it's just, something is missing for me…
5: Joslyn Fox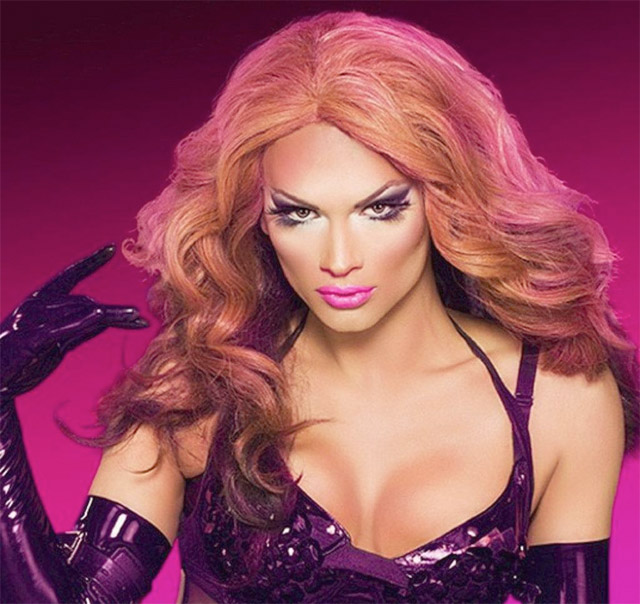 I love Joslyn! Her cuteness, voice, looks, everything! I love how she flies under the radar for now, but watch my words, this queen will spread her wings in a couple of weeks. I think Joslyn is a great queen and can't wait for her to step into the Drag Race lime light.
4: Courtney Act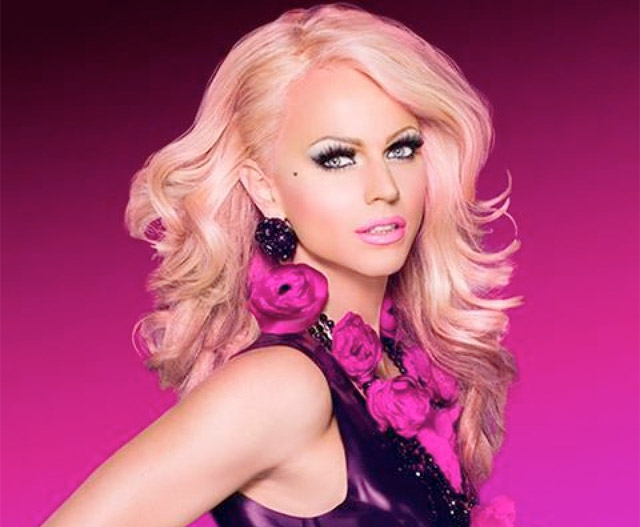 I mean, come on. Look at her. Gorgeous is putting it very lightly. I love Courtney for her looks, fun and easy-going personality, and a little read now and then. One thing I do have to say to Miss Act: padding! Put some curves in there. I've felt like she looked a little bit "boxy" before. Which is sad, 'cause dang it, SHE'S GORGEOUS!
We're about to enter the top 3, and before I start I'd like to let you know that these 3 change positions every week. One week Adore is my number 1, the other Bianca or Milk. I'd be more than over the moon if any of these 3 queens would snatch the crown!
3: Milk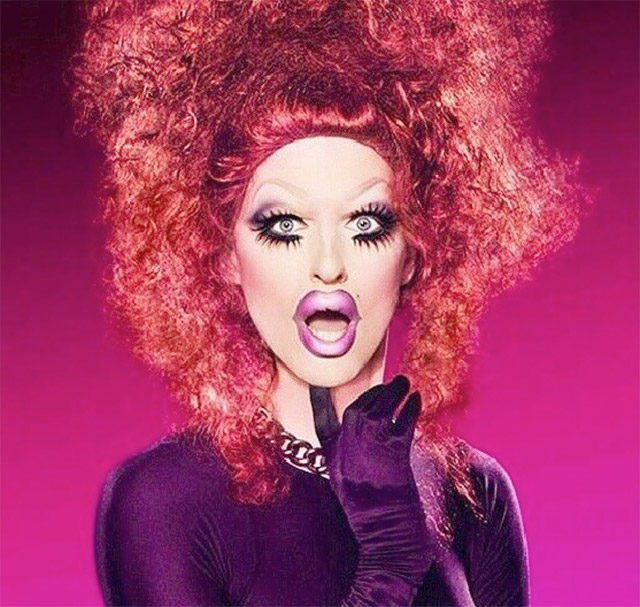 "MILK! Does a body good gurrrrrrr!" I've fallen in love with Milk ever since I saw her first promo shots on the internet. She's hysterical and I love how she's different and does her own thing. She's given us a variety of awesome runway looks already and I can't wait to see what else she has in store for us. She's currently my #3, because she was a little lackluster in the Snatch Game, but other than that: MILK IS MY BABY, and if you hurt her, you hurt me, haha.
2: Adore Delano

Funny, beautiful and awesome. It's Adore Delano! She already had me swooning for her makeup looks and side comments in the past few episodes, but after that Anna Nicole Smith impersonation on the Snatch Game, Adore can do no wrong in my eyes for the rest of the season. I absolutely love her makeup and get a lot of inspiration from her. I'm really rooting for this young, fabulous, hella funny queen!
1: Bianca Del Rio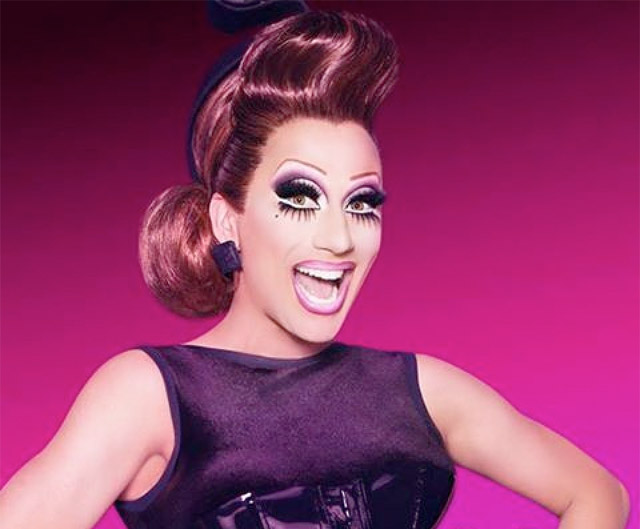 Bianca is a fudging icon. Already! Her voice, her reads, her everything. Whatever Bianca does, I love. From her "clown-makeup" to the shady side comments. I'm swooning for more. She's the leader of the pack and goddamnit is she funny. It's actually making me quite speechless. Words can not describe how awesome I think Bianca is!
What is your top 14? and who do you think will snatch the crown this season? Do share!