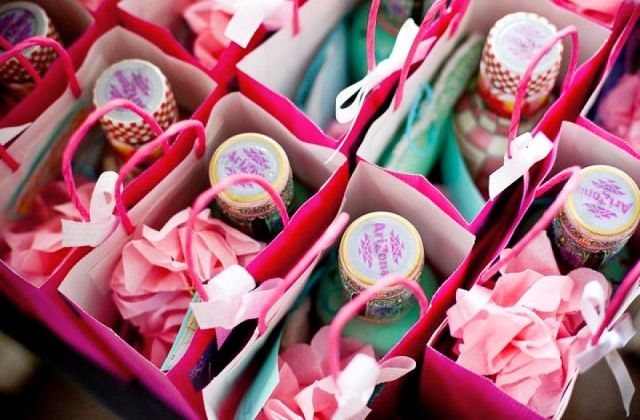 Yesterday I got invited to Estée Lauder Companies: Christmas Open House. The ultimate chance for bloggers, youtubers and other beauty enthusiasts to get the dish on what all the big brands have planned for 2014. While Nudes and Corals will be a huge deal next Spring, at the end of the event we all got an exciting goodie bag. A goodie bag with not just 3 random products thrown in there, no, Estée Lauder Companies really pampered us for Christmas. I was shocked. So many amazing new products to play with!
But then I started wondering: Wait, if we get all of this, what the hell did all the stars at the MTV European Music Awards got in Amsterdam this year?…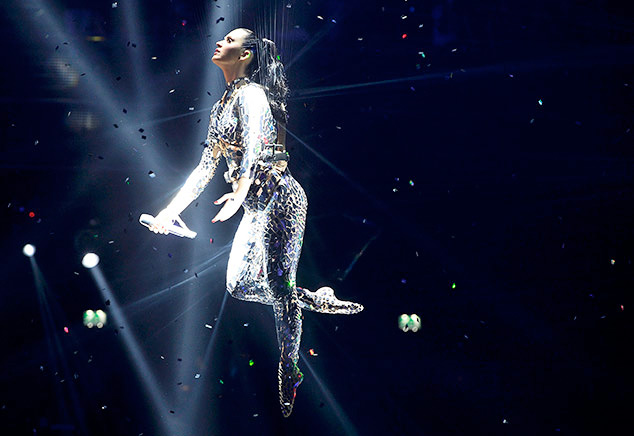 Katy Perry at MTV EMA 2013, Ziggo Dome in Amsterdam.
The EMA Goodie Bags for the Stars contained:
·         Limited Edition Rimowa EMA Salsa Air Cabin bag
·         Essence Cosmetics' entire colour cosmetic assortment
·         Limited Edition EMA speakers by Music Angel Friendz
·         Alec Monopoly signed Limited Edition artwork
·         A two-night stay at the Langham London Hotel
·         A jewelry gift box from Mi Moneda
·         Watches by Superdry
·         A selection of Codello scarves
·         Bespoke Christmas decorations from Tinker Tailor
·         Rituals scented candles, fragrance sticks, and a selection of luxury skin care products
·         Accessories and Black Label jacket by Henry Lloyd
·         A corset dress from Bombshell by Katya Wildman
·         Sea Island Jamaica Blue Mountain Coffee
·         Dress from CeleBoutique
·         St. Tropez Tan Mint & Instant Tan Wash-Off Face & Body Lotion
·         Sleepy Comforting Night Butter from Sanctuary
·         Charles Worthington Volume Powder and Expand & Amplify Volume Masque
·         Hand-sewn Moccis shoes from Sweden
·         Fudge Urban Hair Chalk
·         Caps and Bespoke Leather Jackets from Immortal Couture
·         Membership & Dining voucher from Mortons, 2&8 Private Members club in Mayfair
·         MTV Snap Backs, MTV Raps T-shirts, MTV Raps Cards, MTV Letterman jackets
·         Vita Coco Coconut Water
·         Firefly Natural Drinks
·         Studioline hair products from L'Oreal
·         LACOSTE Eyewear
·         A two-night stay in the Prince Regent Suite at York & Albany, a Gordon Ramsey hotel
·         Reflex watches from Ritmo Mundo
·         A daily skincare regime from Skinade
·         Emporio Armani Diamonds She/ Emporio Armani Diamonds He fragrance
·         Henri Lloyd jacket and Cullen weekender bag
·         Anchorman T-shirts and Ron Burgundy biography
·         Tyler Shields "Dirty Side of Glamor" signed photo book
·         Ear Peace ear plugs
·         Kiehls gift bag set of luxury skincare products
·         Patron Silver bottles
·         Baylis & Harding gift packs
·         Face and nail Argan Oil from Golden Oil
·         Customized T-Shirt by Good Genes
·         Slip-on ballet pumps by Rollasole for fashion emergencies
Wow! What's your favorite item in the goodie bag?