Every YouTuber has their story. Some started their channel because they always wanted to share their passion. Some started it to goof around a bit, but for some it happened accidentally.
As I had the flu back in 2008 and couldn't do anything else but watch TV and sip on some tea, I killed my time watching a "The Hills" weekend break on MTV. After just two episodes I fell in love with Lauren & Heidi's style, especially their makeup.
I climbed out of my bed, searched for "The Hills Makeup" and there she was, the woman that would change my entire (makeup) life..

On my screen appeared a beautiful woman with luscious, long dark hair, an amazing smile and beautiful makeup. Makeup that looked exactly like Lauren's did in The Hills.
Sandy Gold: The first woman to ever introduce me to Brown eyekohls, liquid eyeliner and a blending brush. The woman who made me fall in love with makeup.
Unfortunately, Sandy's video on this particular Lauren Conrad Look is no longer on the interwebs, so today I'm here to show you my second most favorite video from Miss Sandy Gold: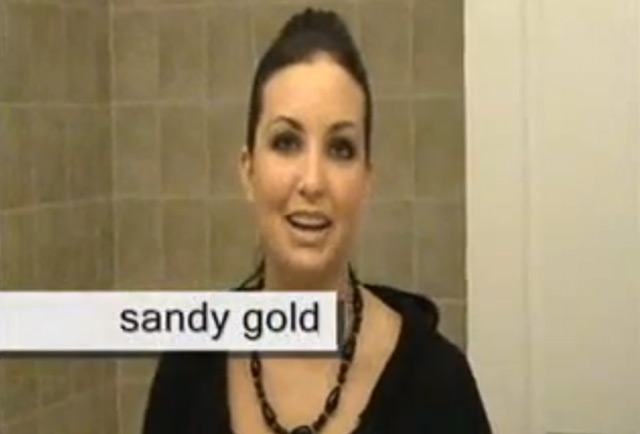 Sandy's Basic Smokey Eye tutorial was pure heaven to me back in 2008. In fact, I think this is the first Smokey Eye tutorial I've ever seen. Sandy's fun persona and beautiful looks had me swooning from the first second.
I loved Sandy's tutorials so much, I'd replay them for three days straight. After about a week of swooning over smokey eyes and nude lips I decided it was time for me to enter the world of Makeup. I took my bike, drove to town and walked into the nearest drug store.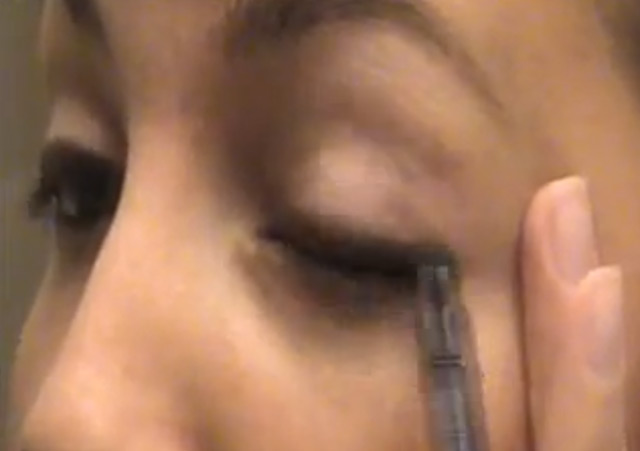 "Okay, let's see.. where has life taken me now?" I was thinking. I walked down the makeup aisle and quickly found a Black eyekohl, perfect! This is exactly what Sandy used.
I then threw in some Brown eyekohl, shimmering Brown eyeshadow and waterproof Mascara.
I drove back home, and watched Sandy's Basic Smokey Eye tutorial another four times.
With all the right products in front of me and Sandy's video playing in the background (again) I followed her steps, and before I knew it I created my very first smokey eyes.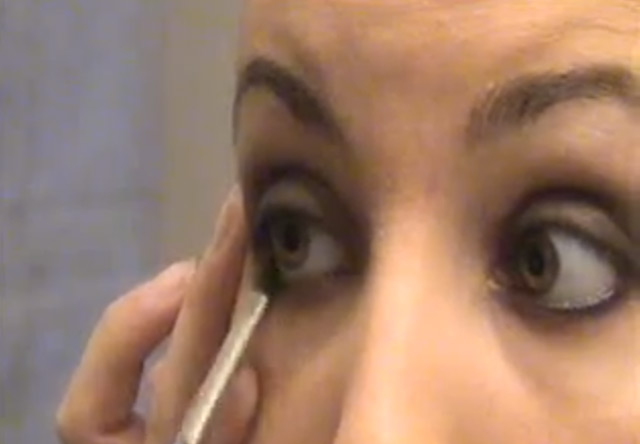 Wait, did I actually just do this? – I looked like a Panda on the loose, but I couldn't give a damn. I was wearing smokey eyes, and felt super sexy with 'em. I loved the feeling Sandy's smokey eyes were giving me, and I rapidly grew an obsession for makeup.
As the weeks went by, I kept buying more and more makeup. I kept practicing new looks, and after about three weeks I decided to start my own YouTube Channel: NikkieTutorials.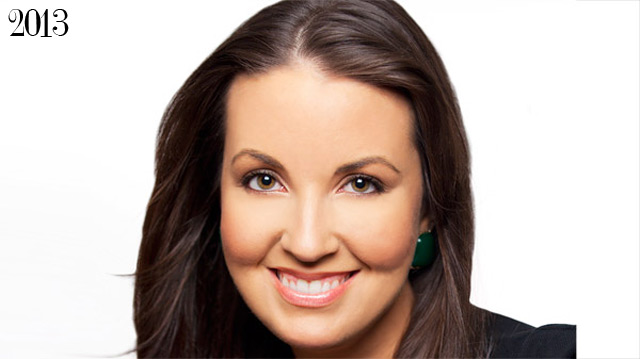 Today, in 2013, Sandy isn't as active on her channel as she used to be. But now and then I still like to go back and let memory lane take over. After all, this woman started it all for me. And even though she might not know who I am, I'm still so grateful for all that she has done. Sandy Gold, you made me "Wake up & Makeup up". Sandy Gold, you changed my life, and I'm forever thankful.
→ Check Sandy Gold's channel out here ♡