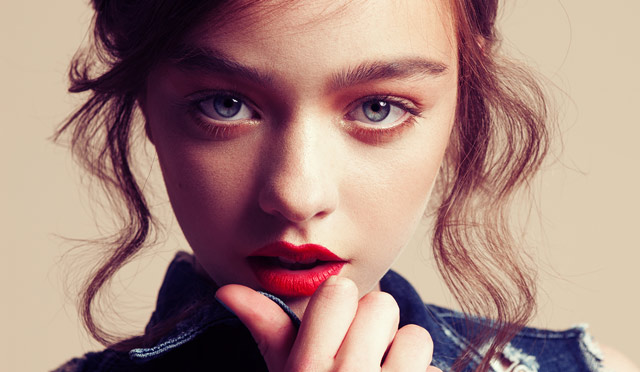 ↑ Model: Alice Vink @ Max Models
Fifteen year old starting model Alice Vink is a new face at Dutch model management: Max Models. (Check Fashionmilk.com for an exclusive interview with this stunning new face!)
A couple of weeks ago I got contacted to do a stunning test-shoot with Alice, and with non other than dream team: Toeps for photography, Suze Kuit for our styling, and of course yours truly for makeup and hair.

For starting models one of the most important things for them to build is a strong portfolio. We all should know from America's Next Top Model by now, right?
Therefore the fashion industry came up with test-shoots: Shoots where the team that's working that day, does as many looks as they can, so that their model goes home with lots of strong, good pictures.
This is exactly what we did for Alice on this shoot: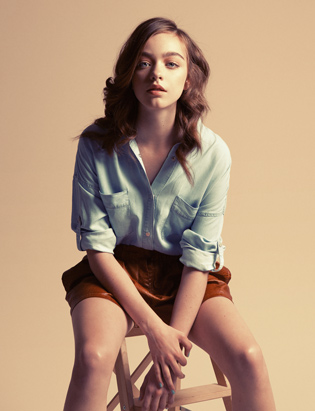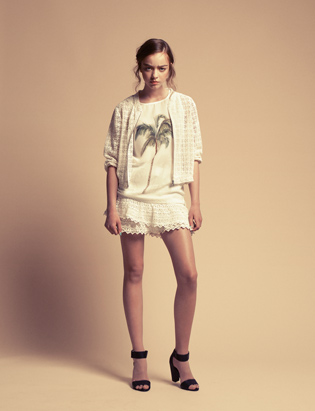 We started out very earthy and natural, to really make Alice's true beauty pop. I gave Alice's hair a soft wave with my medium-sized curling iron by CHI and finished with some trusty old L'oreal Elnett Hairspray.
For makeup I first perfected Alice's skin with my favorite M.A.C Face and Body Foundation. This is the only foundation I use on my models as it works on all of them. I gave her a warm glow using my M.A.C "Nude on Board" bronzer and "Vanilla" pigment.
I quickly defined her brows her bit. Alice didn't need too much because she had luscious full brows of her own already. I also defined her eyes very softly. Alice's face is makeup artist's dream!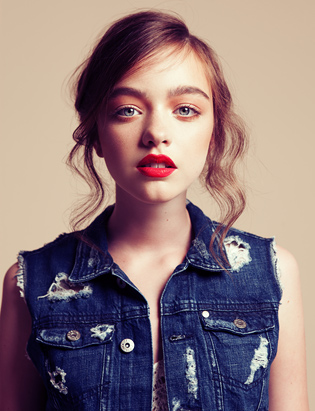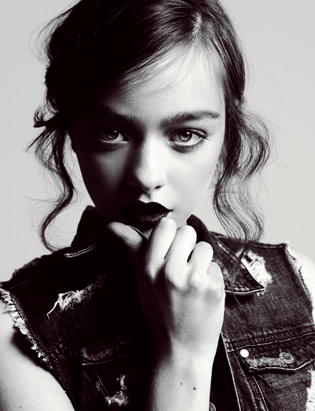 We then went ahead and shot some beauty shots. Beauty shots have nothing to do with "beauty" itself, they're just photos closer the model's face.
For the beauty shots I decided to give Alice a stunning red pout. I used my holy-grail red lip product: M.A.C Lipmix in "Crimson", an instant winner if you ask me. It just blended in with Alice's beauty so well, I couldn't be happier with how good it looked on her.
I kept the rest of her look clean, healthy and defined.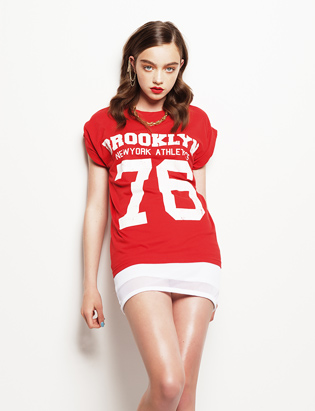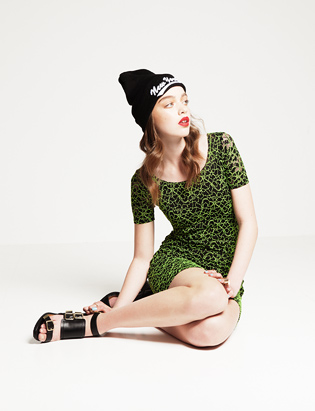 For the last set of photos we dropped the beige background and went for white. Here is where Suze Kuit's styling really came to life, I love what this woman does with clothes.
As for Alice's makeup I played up her eyes a little more by adding warm colors around her lashline. My Viseart Eyeshadow Palette in #1 was perfect for this. And for those of you wondering what that blue nail polish is, it's Chanel's "Coco Blue".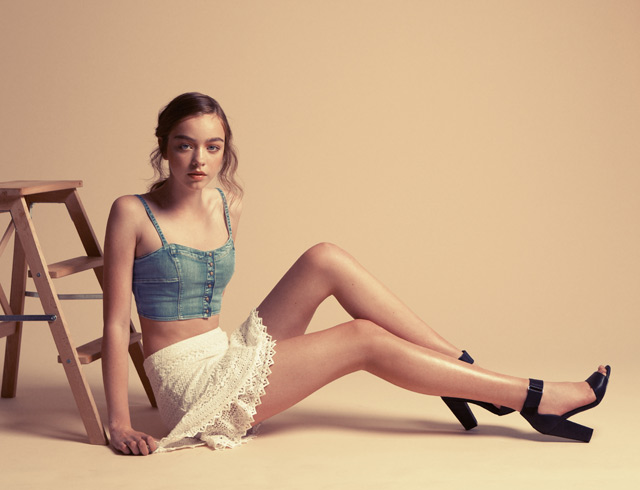 Model: Alice Vink @ Max Models
Photography: Bianca Toeps / Toeps.nl
Styling: Suze Kuit / Fashion Treasures
Makeup & Hair: Nikkie de Jager @ Colourfool Agency → Portfolio