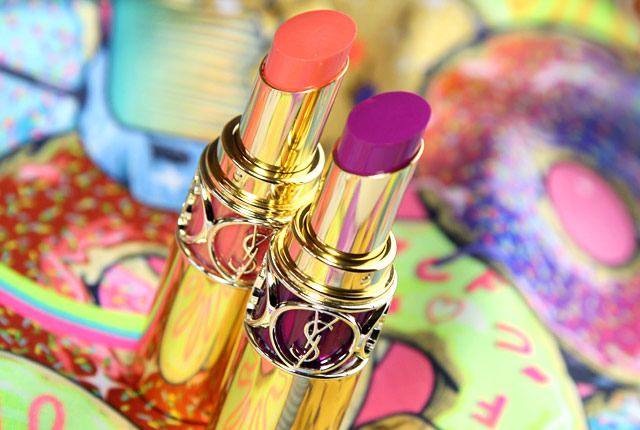 When it comes to the world of lipsticks, in my opinion, Yves Saint Laurent lipsticks are at the top of the lipstick Mount Everest. Their packing has the appearance of a three billion dollar mansion, their quality is as good as Iron Man's suit and just their overall feeling makes you feel like a Hollywood star.
When I saw amazing makeup artist Lisa Eldrigde use Y.S.L's Rouge Volupté Shine lipstick in number 19 I literally gasped for air. Such a stunning, modern pop of color.
I decided to splurge and buy two Rouge Volupté Shines myself!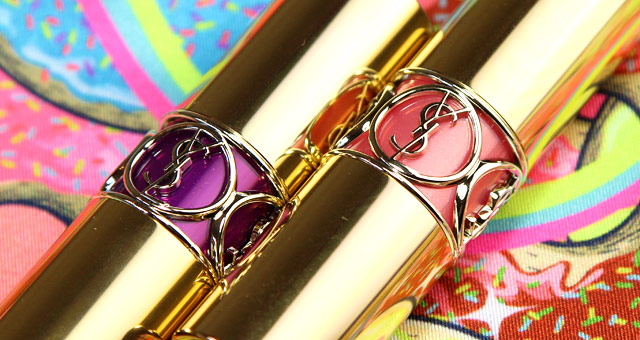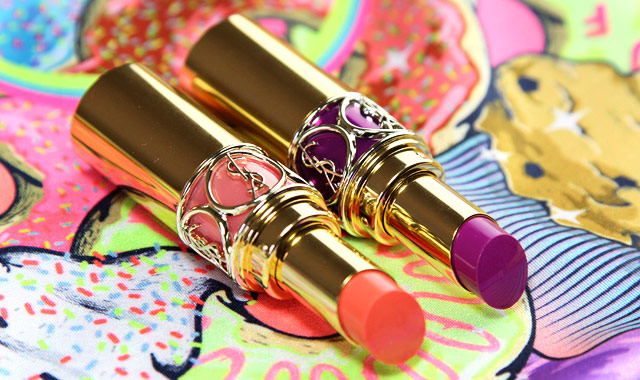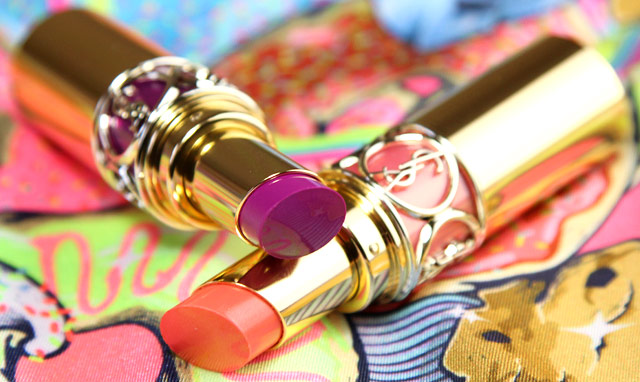 As I said before, the packing of these lipsticks are insane. Sometimes I wish I could live in one of these tubes. These gold wonders of Heaven instantly make you feel like a star. No really, these babies make you wanna touch up your lips everywhere, just to show off the gorgeous packing! – don't judge, haha.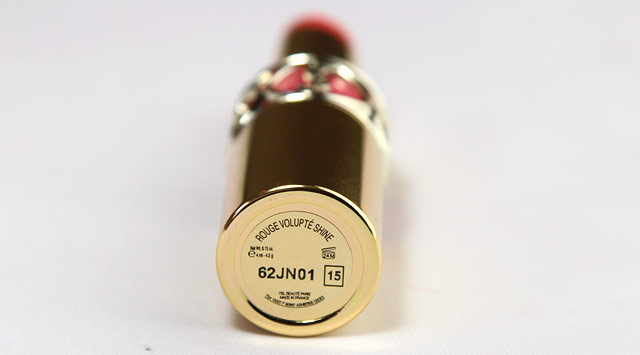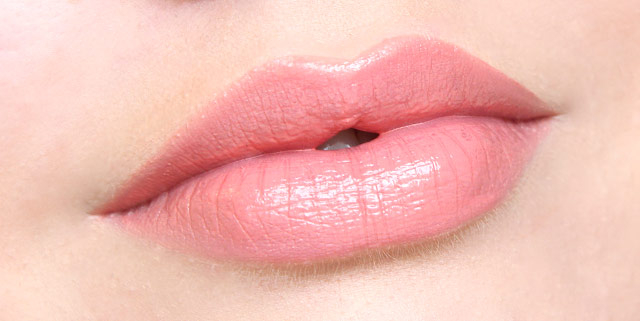 Y.S.L Rouge Volupté Shine: #15 "Corail Intuitive" – (€33,00 EUR /$34,00 USD) –
Starting off with the most wearable shade of the two. What a gorgeous stunner this is.
I love everything about #15. "Corail Intuitive" is perfect for a soft touch of color for Spring/Summer. It brings life to the face without taking over. I can see myself grabbing for this color very often when my face needs some subtle color action. I love it!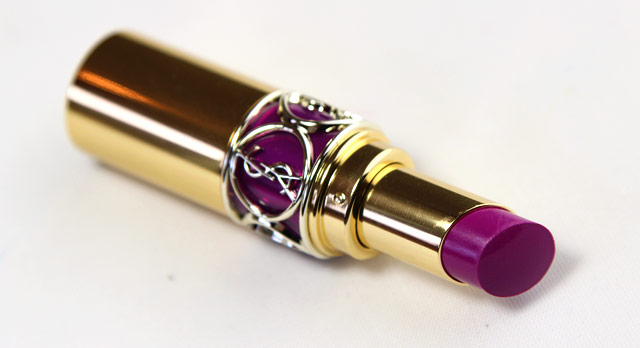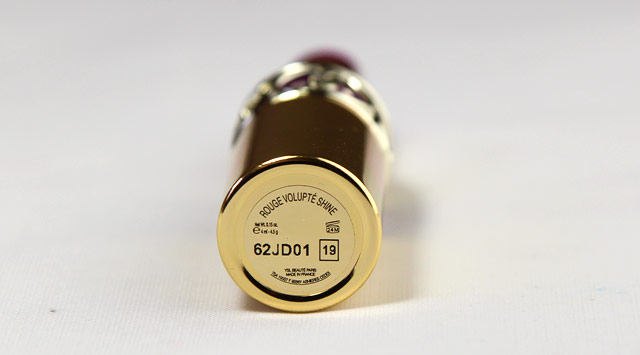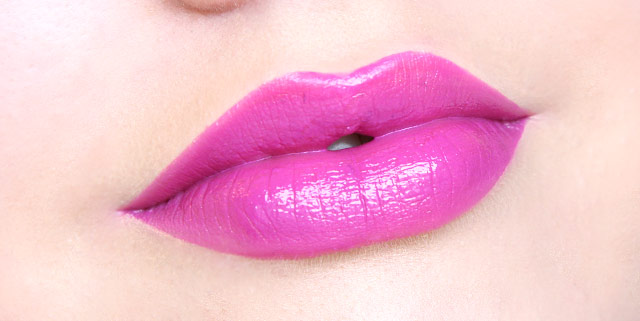 Y.S.L Rouge Volupté Shine: #19 "Fuschia in Rage" – (€33,00 EUR /$34,00 USD) –
This is the color Lisa Eldrigde used in her tutorial. Isn't it amazing?
"Fuschia in Rage" is a great color for the days you want your lips to do all the work for you.
I know some of you will be disappointed in the fact these Rouge Volupté Shines are sheer, but with these colors I'm okay with that. It makes wearing bright lips outside that much more easy. It's a great way to work your way up to even brighter lipsticks for outside.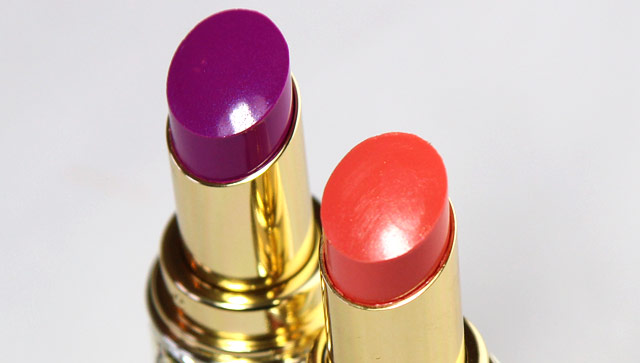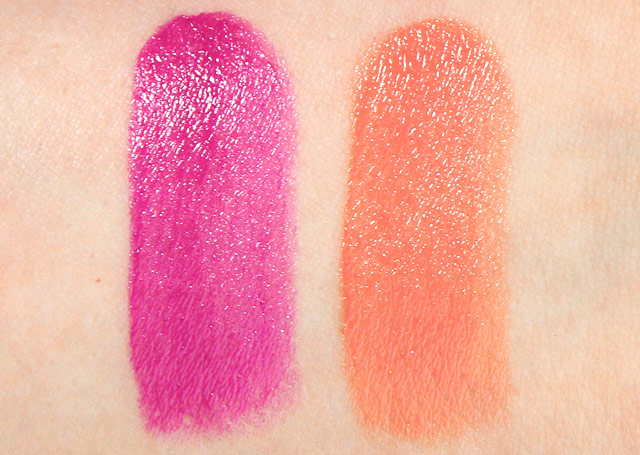 So, What's the verdict?
I literally have nothing bad to say about these. I love the packaging, the formula of the lipstick itself, the luxury feeling these give you and just.. I think I have a little crush on them. The only possible problem I can detect is their smell. The Rouge Volupté Shines, and almost all of the Y.S.L lipsticks have a really fruity smell. Something some of you might not like. Other than that, nothing but love, love, love for these.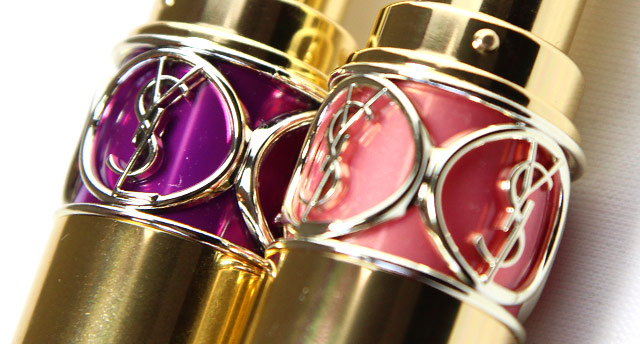 Y.S.L lipsticks are available at several Dutch Department Stores and Sephora.com