Sometimes we all go a little fashion crazy. We buy so much stuff that we know we have to return at least 1/3rd of it just because we feel guilty for getting so much of it. Or is this just my weird brain?
Last night I was cold,  in very unflattering clothes and I needed something to cheer me up.
ASOS was my answer. My shining light in a dark place. My waterproof mascara in the rain. My angel. My savior.

Before I show you all of my purchases (which haven't arrived yet, so this post might be a horrible mood-killer for when it actually arrives and none of it fits) I want to start off by telling you guys that I know this is a lot. I'm fully aware of that. And I want to come up with some sort of good excuse for that. But I can't. I don't have one. I just couldn't control myself – Forgive me! ;)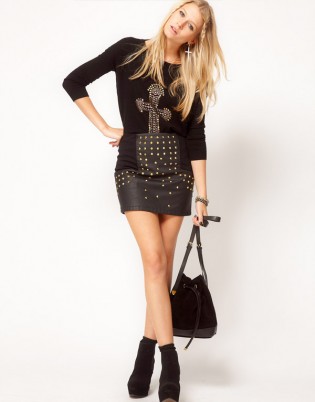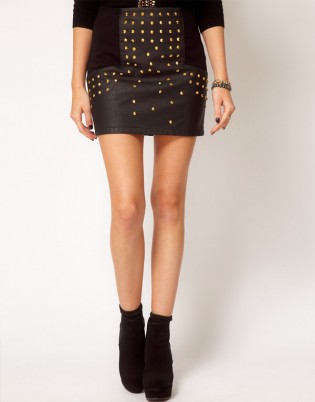 Left: ASOS Cross Embellished Jumper – Right: ASOS Leather Look Mini Skirt with Studs
I bumped into this outfit and I loved everything about it. Normally I never copy an entire outfit from a picture or mannequin. But this just screamed my name! I am going to wear leggings with this though, since I live in Holland and December and skirts are a very, very bad and especially cold combo.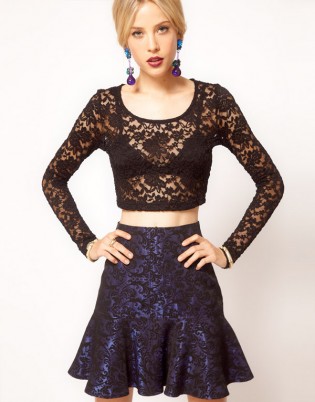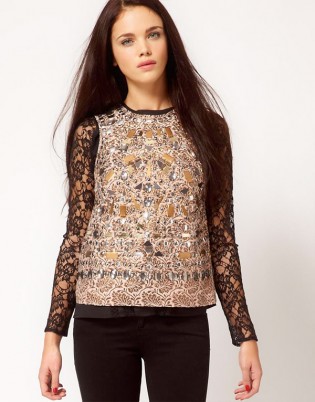 Left: ASOS 90's Crop Top in Lace – Right: River Island Armour Tank Top
You see that gorgeousness at the right? I needed that. It's different, edgy and so me.
Once again I decided to just blatantly copy the entire picture. However, the black lace top that ASOS recommended was sold out. When I bumped into the lace top on the left I just decided to go with that. I pray to the gods that that thing on the right fits me. It's so gorgeous <3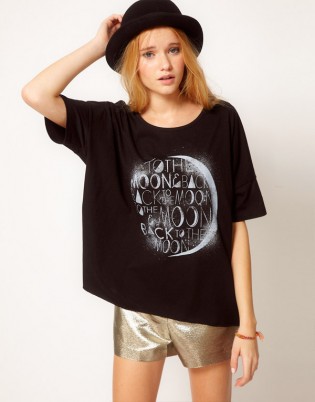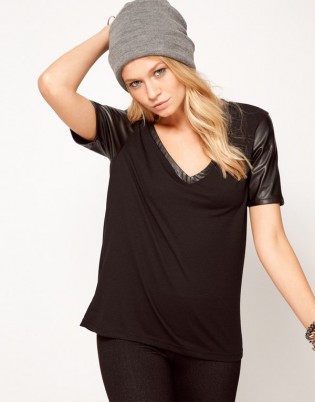 Left: ASOS T-Shirt with 'To The Moon and Back' Print – Right: ASOS Top with PU Trimmed V Neck
These are meant for work. Very often when working with teams we have to wear black.
These just looked amazing for that. They're basic and simple but with a cool twist.
I especially can't wait to see how the shirt on the right looks on with some accessories.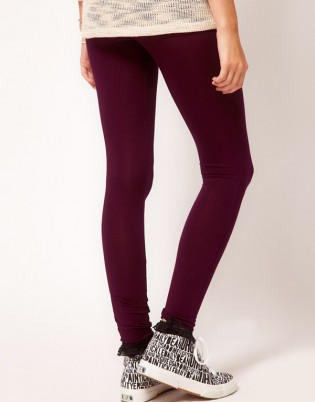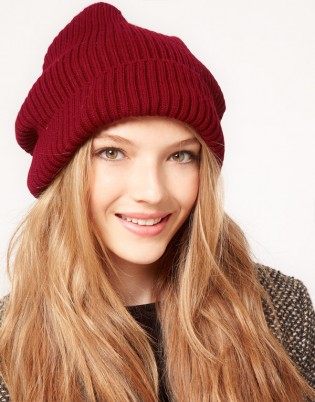 Left: ASOS Full Length Leggings (Purple) – Right: Rib Boyfriend Beanie(Burgundy)
If you're tall and finding leggings long enough for your precious glamazon legs,
ASOS "Full Length" leggings are your new best friends! I have around 7 of these in black, and I wear them all the time. They're perfection. As for the beanie: It's something that I've always loved on others, but wasn't too sure if it'd look good on myself. Since it was only €9,72 I was like: "This is your time Nik! GET IT!"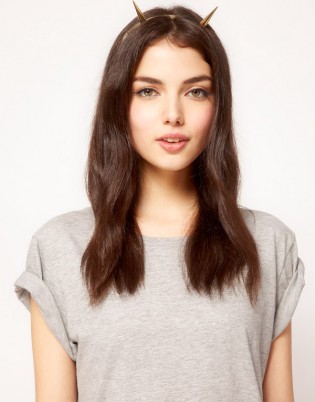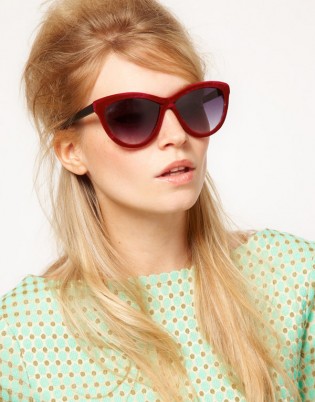 Left: ASOS Gold Metal Spike Headband – Right: ASOS Velvet Cat Eye Sunglasses (Red)
The last two items I ordered: That awesome headband on the left. I can't wait to wear this places and be called "The Gold Devil". Don't worry, I'll make people say it like that, LOL!
And those gorgeous sunglasses on the right that just give me this stunning Lanvin -but different- vibe.
And that concludes my extreme ASOS haul! Now let's hope everything fits, looks good and makes me feel like a damn superstar ;)
ASOS is available at ASOS.com and ships internationally(free).