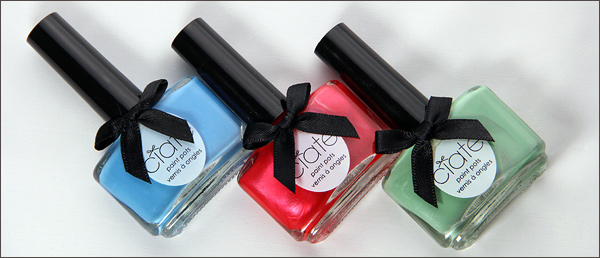 Yup, Another Ciaté Blogpost!
I'm loving this brand a lot lately, not only because my mom bombards me with new colors every month LOL,
But because the polishes have an amazing quality, and the colors are stunning.
Today I'm showing you a few new additions to the Ciaté Family.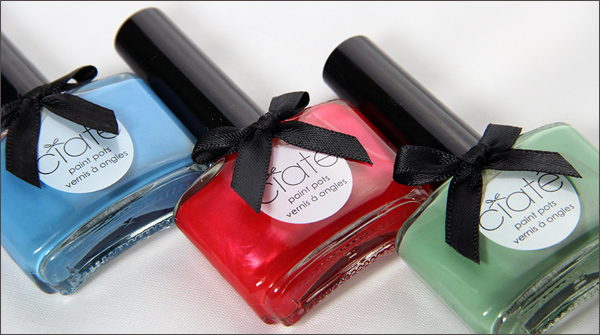 I want to start off by saying I absolutely don't like the three colors together as a "collection".
I don't know if Ciaté wanted this to be their Spring Collection or something, but the colors together.. just No.
That doesn't mean the colors individually suck or anything. But… Do you get my point? LOL
Before I start: I'm so sorry for the ugly, horrid short nails :( – They keep breaking *_*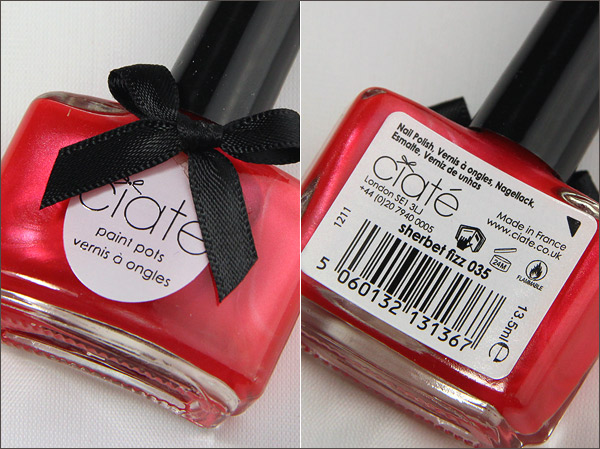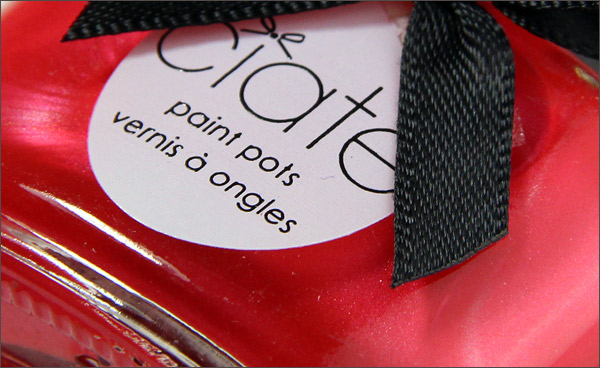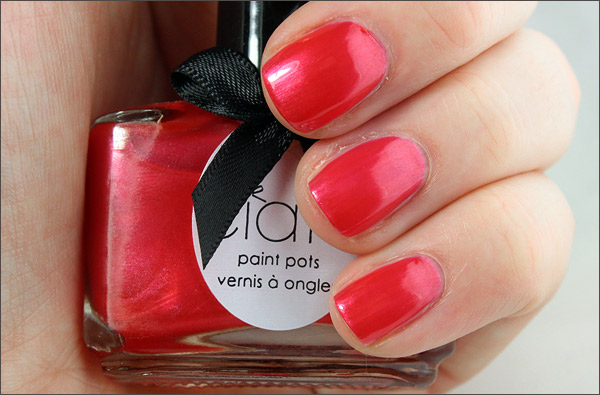 Ciaté Paint Pot – Sherbet Fizz –
A jelly Coral/Red with a Pearlescent sheen finish.
This isn't a formula we haven't seen from Ciaté before. But it's such a fun summer color!
It's cute, fresh and young. Application with Sherbet Fizz was – as always with Ciaté – so easy.
It's a jelly nail polish, but it wasn't too runny or liquidy. I needed 2-3 coats.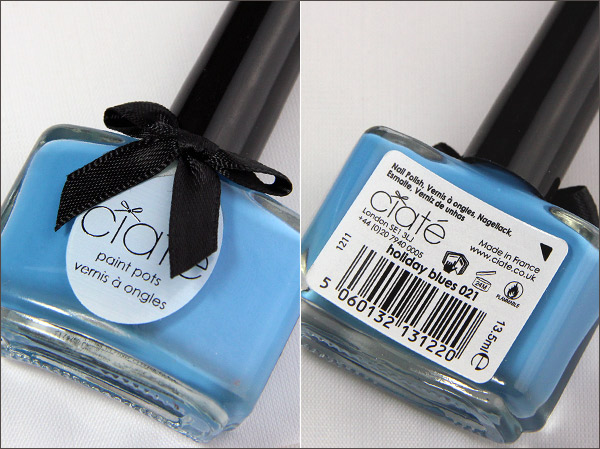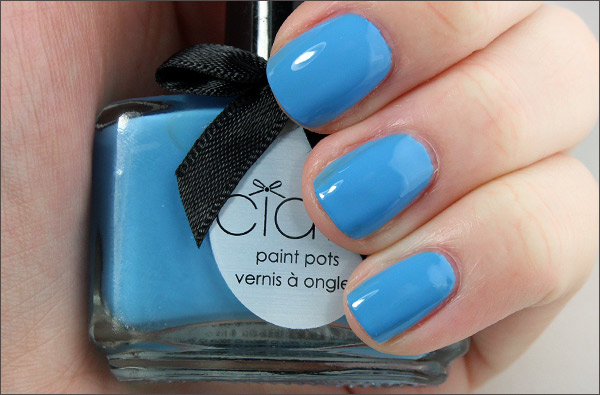 Ciaté Paint Pot – Holiday Blues –
A Creme, Somewhat muted, yet still very vivid, Bright Blue Polish.
This is an interesting one color tone wise. It's bright and very spring-ish.
Yet, it still is a muted blue color in real life. I like, I like! In my opinion Ciaté is one of the best with Creme polishes.
I love how Ciaté's Creme polishes don't get too thick while applying them. I love them!
This needed 2-3 coats.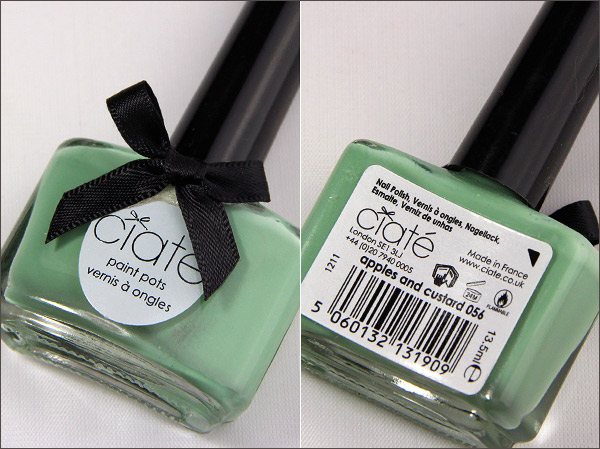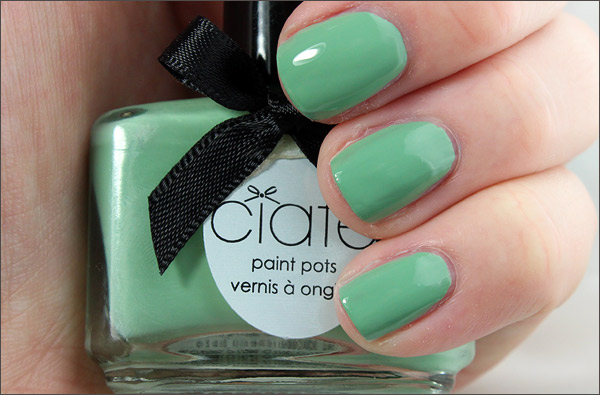 Ciaté Paint Pot – Apples and Custard –
Love, Love, Love this! – As Lady Gaga already predicted in Marry The Night(LOL), Mint is going to be big.
Oh was she right. This is a beautiful Semi-Pastel/Mint/Green Creme Polish.
It's one of those basic Mint/Green colors everyone needs at least one of in their collection.
Application was again super easy. But, it was a little thicker than "Holiday Blues''.
Also for this I needed 2-3 coats.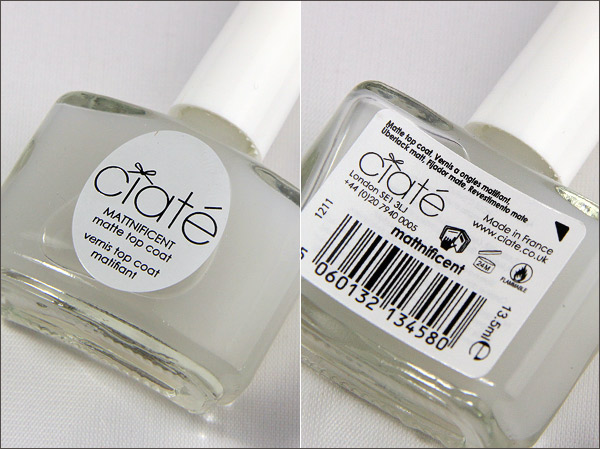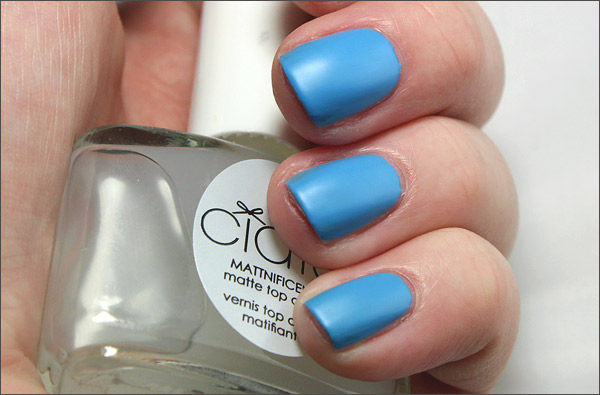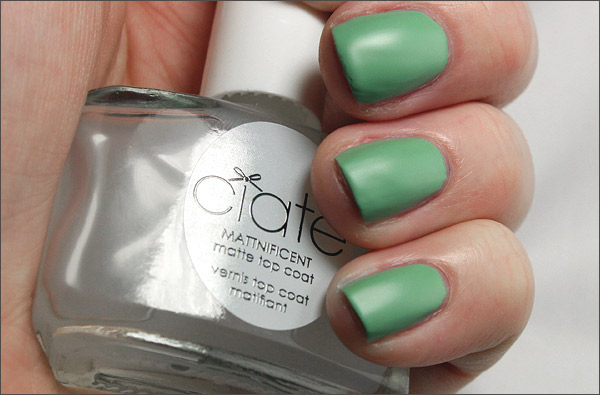 Ciaté Mattnificent Matte Top Coat –
This is SO cool you guys! I know Matte Top Coats are nothing new in the Nail Polish World.
And to be quite honest with you, never did I really like the trend. It felt weird.
But Mattnificent is different. It doesn't transform the nail into a complete sandpaper.
It transforms the nail polish into a Matte, Velvet Sheen, Gorgeous-ness. I'm quite obsessed!!
It takes a little longer to dry than other Matte Top Coats I tried,
But then again you do get this lovely finish. You need 1 coat.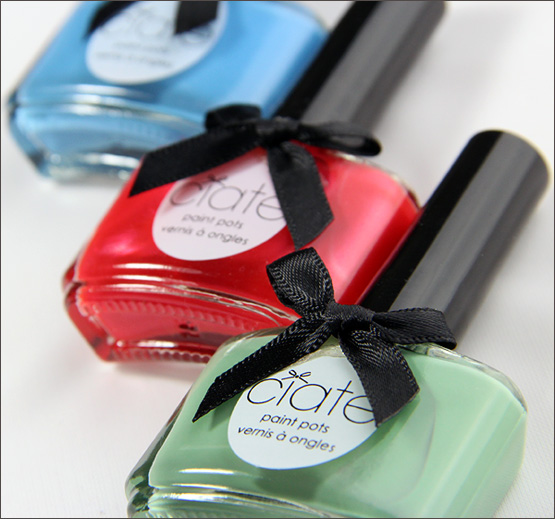 And that were all the new Ciaté Nail Polishes I had for you today.
I'm liking these a lot, I can totally see myself rocking these in either late Spring or Summer :D
Ciaté Nail Polishes are  available at HetCosmeticaHuis and retail for €11,99