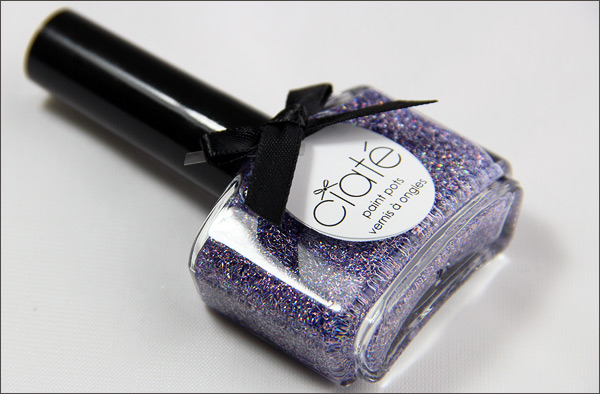 Today a quick Nails of the Day / Mini Review on Ciaté new beauty called "Jewel".
A stunner in the pot, but will it be a killer on the nails as well?

Ciaté "Jewel":
"This shimmering new paint pot gives your manicure that instant sparkle factor with
pieces of Jewel colored strands that catch the light, reflecting a multi-colored tone" 
I'd describe Jewel as a really, really, sheer lavender, purple base bombarded with 3D Silver Bar glitters.
Oh, and add a lot of Lavender and Purple glitter in it, too!
It's Stunning!



Application was a little tricky with Jewel. It's beautiful don't get me wrong..
But because of the sheer base, you're going to need quite some layers to make this opaque.
In the following pictures I'm wearing 3-4 coats – Excuse the horrid cuticles, shame on me! :( –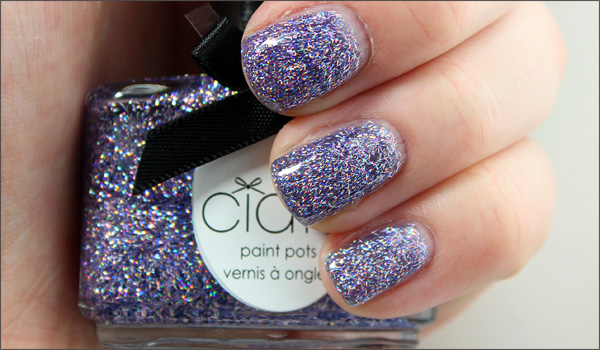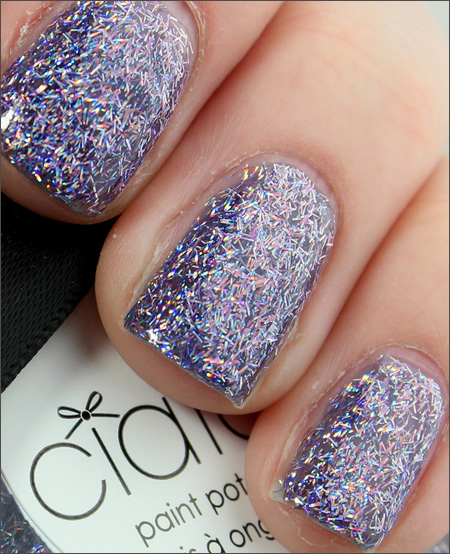 It's absolutely breathtaking. But I absolutely suggest putting a darker base color underneath
for more depth and just to make it opaque easier, haha!
I love this polish, It's a pain to remove but It's so worth it! I mean, just look at those bar glitters :)
Adele even wore it to the 2012 Grammy's!
Ciaté Nail Polishes are available at HetCosmeticaHuis.nl – €11,99