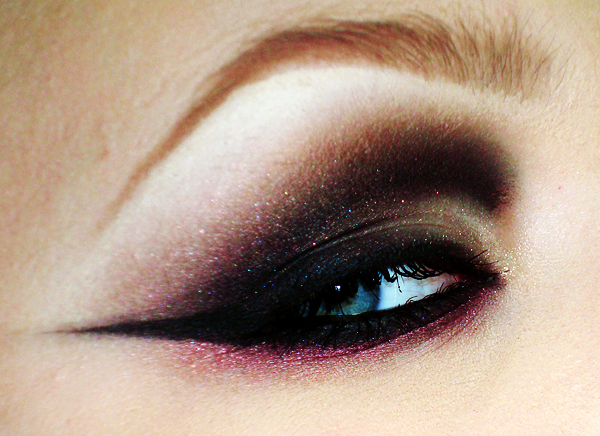 Week 4 of BNTM and this episode was insane!
The girls had a photoshoot in a slaughterhouse, and they had to pose between raw meat.
They wore amazing dark winged eyeliner, and bright dark pink lips..
I decided to shake this up a bit, and add some smokiness around it!
If you want to know how to get this look, or what I used?
CLICK BELOW! <3
LINK TO THE TUTORIAL:
clickieclickclickclickieeee :)
JOIN THE BTNM HYVES:
(I'll post messages on there too, So this is your way of talking with me about BNTM)
http://bntm10.hyves.nl/
– – – – – – – –
LIST OF ALL PRODUCTS USED:
Michael Todd Cream Eyeshadow – Nude
Makeup Studio 18 Colours Palette – Black & Dark Brown
Makeup Studio Lumiere Eyeshadow – Copper Rose
Makeup Studio Eyeshadow – #00
M.A.C Solar Bits – Scattrerrays
M.A.C Fluidline – Blacktrack
Makeup Studio Maximum Volume Mascara
ALL MAKEUP STUDIO PRODUCTS ARE AVAILABLE HERE:
http://www.hetcosmeticahuis.nl
LIPS:
M.A.C Lip Erase
M.A.C Rebel (l/s)
M.A.C Cunning (l/s)
Smooches!
X Nikkie