Today I'm going to show you all the colors in the new OPI "Holland" Collection that hits stores February 2012.

For Swatches and my opinion, Please Click More :)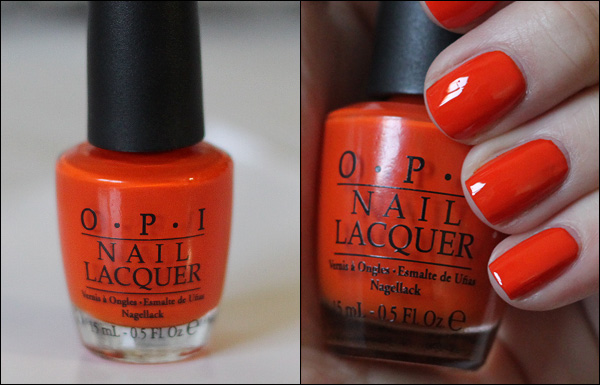 "A Roll in The Hague" –
An in my opion, jaw-dropping, glowing orange! It's not neon, but it absolutely is bright as hell.
(2 coats)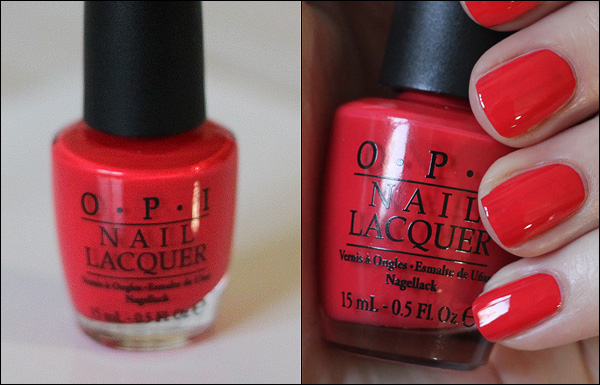 "Red lights Ahead… Where?" –
Again a really nice color for the bright-lovers out there. It's a really bright red color, leaning more to the coral side.
(2 coats)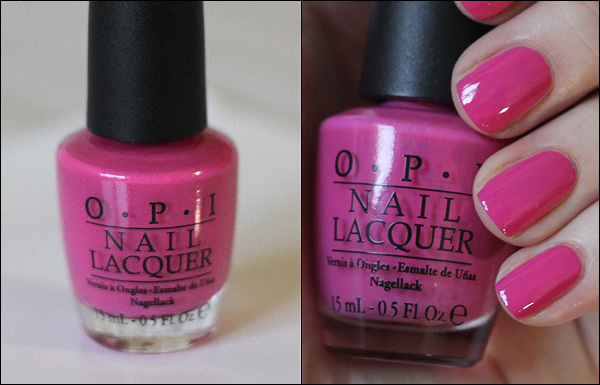 "Kiss Me on my Tullips" –
Hahaha the names in this collection are just too funny. This the third bright color in a row.
Again, a fun bright, pink color. Just like alot of other brands have..
(2 coats)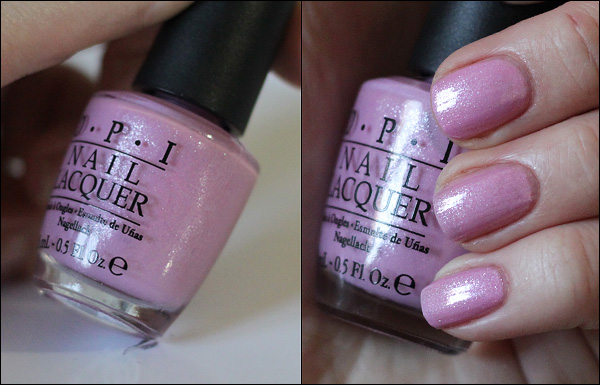 "Pedal Faster Suzi!" –
I LOVE this color! It's so cute, fresh and that shimmer in it is to die for. Defnitely one of my favs of the collection!
(3 coats)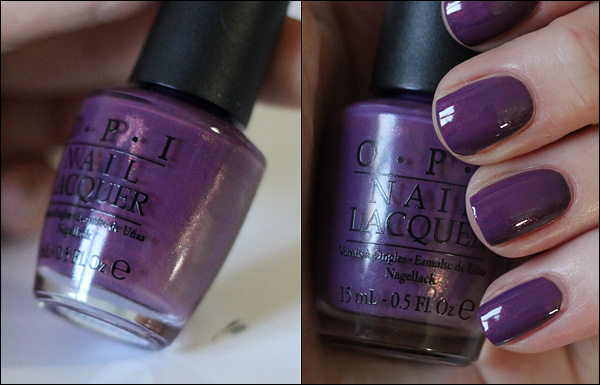 "Dutch 'Ya Love OPI?" –
Beautiful purple with this really cool bronze shimmer in it. In some light it looks like a creme purple,
but with the sun on it, the polish really comes to life with the unique bronze shimmer.
(2 coats)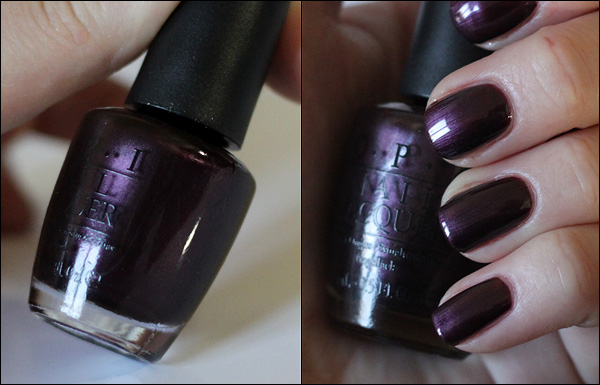 "Vampsterdam" –
Oehf, I love this name! What a little 'V' can do to a name!
This color is beautiful, but somehow it annoyed me? The texture of this polish was a bit more runny
than all the others in this collection. Also this seemed to need more layers to become opaque..
(3 -thicker- coats)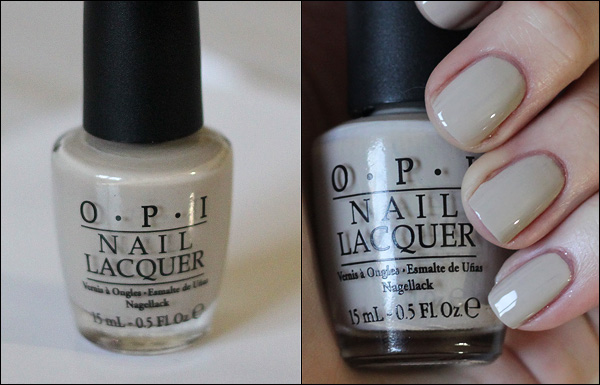 "Did you 'ear about Van Gogh?" –
Hahaha that name is hilarious. Seriously OPI is a master at naming their polishes.
I like this color alot actually! I didn't think I would, but it's a great dirty nude color.
(2 coats)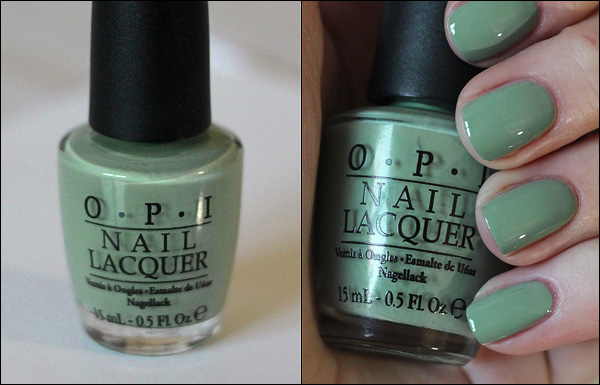 "Thanks WindMillion" –
Now you know what's coming, right? … You know I just don't like greens on me.
But this one suprised me. I mean, I still wouldn't wear it, but I did like the color of this mint-y-green..
(2 coats)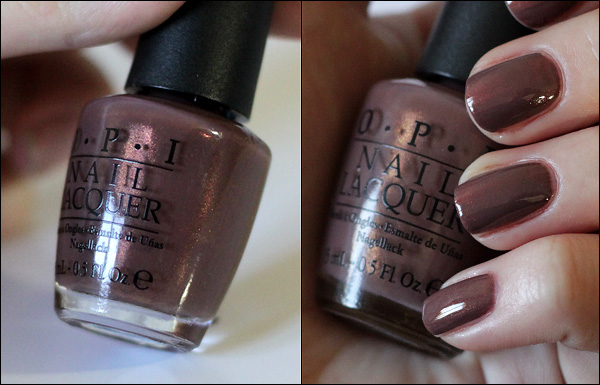 "Wooden Shoe like to Know?" –
Another favorite! I am a SUCKER for nice brown polishes (brown is one of my favorite colors, don't judge! LOL).
The tone of this brown is awesome, but that bronze shimmer in it?! HELLOOOO!!!! *drool*
It is a little bit more old-pink-y in real life, though! :)
(2 -thicker- coats)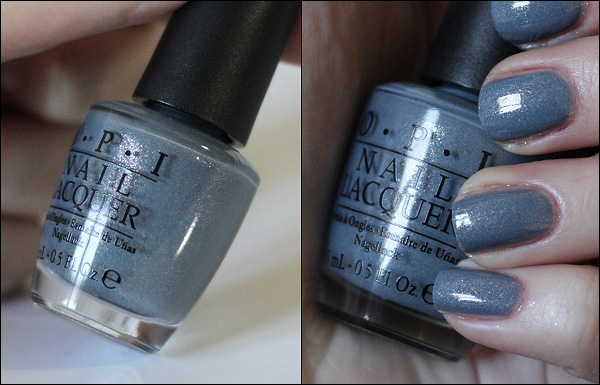 "I have a Herring Problem" –
This is a nice, like "washed jeans", infused with gold shimmer kind of color! It's quite unique.
I don't really like how this looks on me, But I can definitely see some other fab ladies rocking this.
(2 -thicker- coats)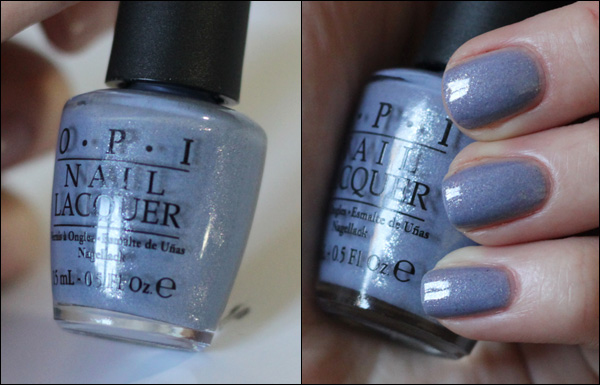 "I don't give a Rotterdam!" –
Now, I keep messing this up with the polish above. In real life they do look a bit like eachother..
This is a more baby blue, light version of "I have a Herring Problem".
( 2 -thicker- coats)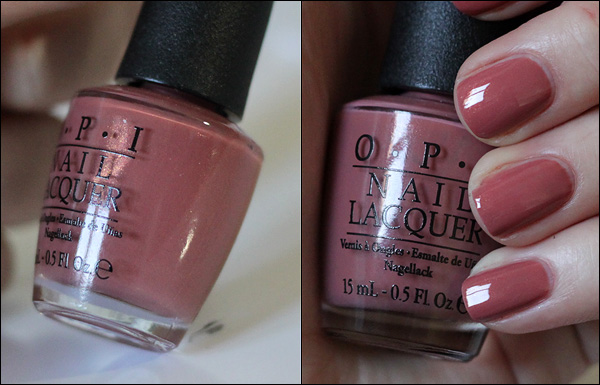 "Gouda Gouda Two Shoes" –
Am I the only one not getting this name?
Eitherway this polish is FABULOUS. I love the peachy-old pink-grandma color of this.
Again, this one is infused with that gorgeous bronze shimmer. Another favorite :)
(2 coats)
Overall, I'm really surprised with this "Holland" Collection!
At first I was only eyeballing like a few of these, but I actually like almost all of them!
The quality is great on these. Just one little thing I want to put out there:
The brushes of these OPI polishes are kinda big! Now I have bigger nails, so it's okay..
But for the people out there with small nails, check out the size of the brush before you buy any of these.
Favorites of this collection are:
– "A Roll in The Hague"
– "Pedal Faster Suzi!"
– "Wooden Shoe Like to Know?"
– "Gouda Gouda Two Shoes"
The OPI Holland Collection will be available February 2012. And retail for €14,50 / usually $7-9
Are you eyeballing any of these?