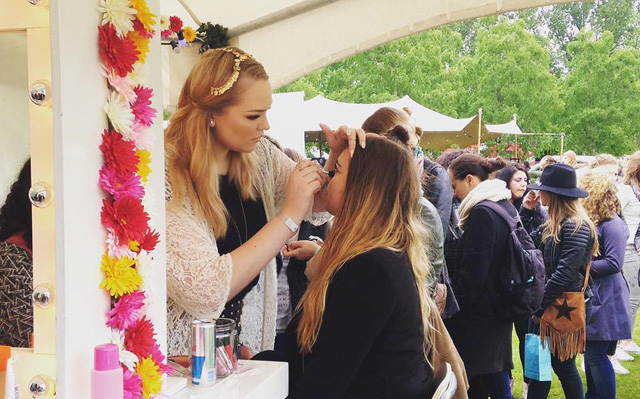 A couple of weeks ago I had the amazing opportunity to partner up with Rimmel London and meet you beautiful people at the Fierce Fashion Festival in Amsterdam. Rimmel had a booth at the festival where all fashionistas could get a touch-up by yours truly, have a nice chat and take some fierce selfies!
Before I start, I'd like to thank you all so much for coming out to the booth and making it such an awesome day. I've made countless pictures with so many of you, and your kind and loving words made my day. Thank you :)
Rimmel London recently launched a new collaboration collection with Rita Ora, after the overwhelming success of their previous collaboration collection: "Colour Rush". The new collection is titled "Colour Fest" and features some of the most beautiful nail polishes and lip glosses.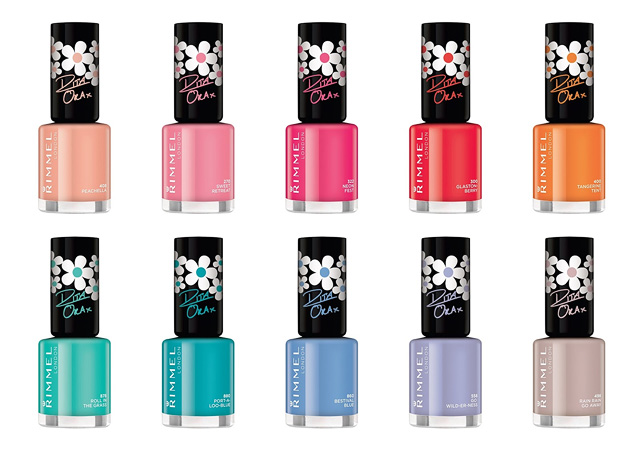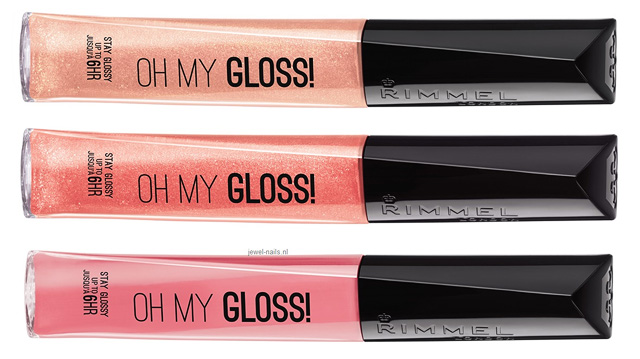 I had the opportunity to use the products from the brand-new collection at the festival, and boy, did I  fall in love with these beauties.
The nail polishes have an unique 3-in-1 formula: It contains a base coat and a top coat, its precise brush makes painting extra easy, and the polish dries in less than 60 seconds. I used the polishes to paint a lot(!) of nails at the festival, and it indeed dries within 60 seconds. And the best thing? You only need one layer! My favorites are: "Peachella", "Neon Fest", and "Rain Rain Go Away".
The new Oh My Gloss! lip glosses were a huge hit at the festival. Almost every girl I gave a touch-up left my meet and greet makeup chair wearing one of the colors. The gloss has a six hour wear, contains argain oil and vitamin E, and doesn't feel sticky! My favorites are: "Glossaholic", "Snog", and "Ooh La La".
The Rimmel London Colourfest Collection by Rita Ora is now available!
WANT TO MEET ME?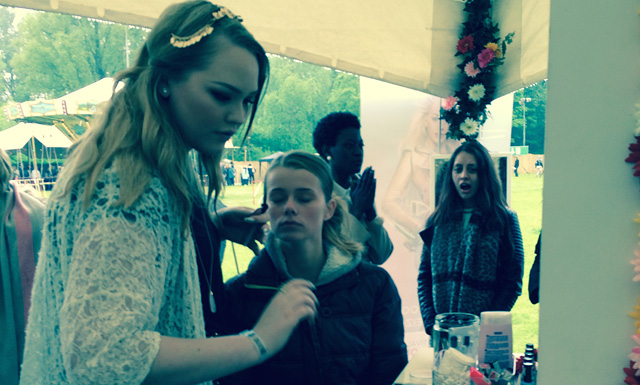 Didn't have a chance to come to the Fierce Fashion Festival? No worries! On June 6th, myself and Serena Verbon from Beautylab.nl will be at Amsterdam Open Air. You can meet us both at the Rimmel London booth and take fierce selfies with us! Will I see you there?
❥ Nikkie
@nikkietutorials