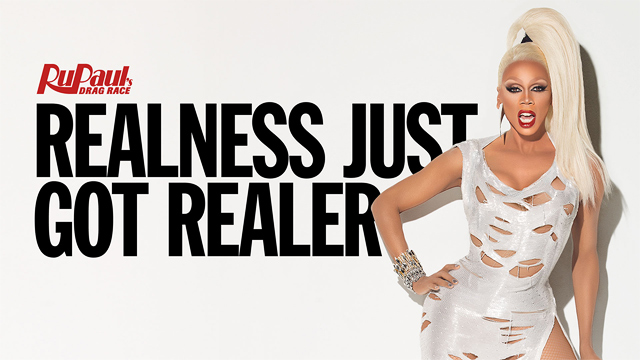 The wait is over: The realness ru-turns. The RuPaul's Drag Race Season 7 premiere date has been revealed! Get ready for the most intense season yet when the new queens enter the Ru-niverse on Monday, March 2, at 9pm. (That's my birthday, holy crap!)

Oh, and the judges? Can I get an out with the old, in with the new? — Say bye-bye to Santino Rice and hello to new fulltime panelists Carson Kressley and Ross Mathews.
Season 7 also sees some of the biggest names ever in the judging panel. Guest Judges for Season 7 include: Ariana Grande, Jessica Alba, Demi Lovato, Kathy Griffin, Alyssa Milano, Kat Dennings, Jordin Sparks, Mel B, Tamar Braxton and Rebecca Romijn.

But that's not all… As you all know RuPaul's Drag Race is one of my most favorite shows. And after watching the new promo clip below, and seeing all these drop dead gorgeous looks I have a fun announcement for you guys:
Starting March 2nd, after each episode of RuPaul's Drag Race, I'll upload a tutorial inspired by my favorite look from each episode. Did you read that right? HELL YAS. Right after a new episode has aired, I'll recreate my favorite look from that episode in a tutorial. Every week. Yes.
Who's excited? I sure am! Celebrate this awesome news by using #NikkieTutorialsDragRace on social media!
In the mean time, check out the new promo clip below!
Can't see the video? Google HOLA Browser, and you'll be fine.
❥ Nikkie
@nikkietutorials