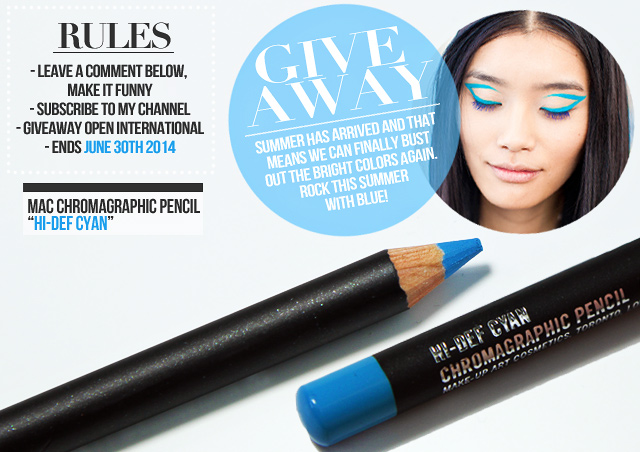 One of my favorites things to do in Summer is fancy up my waterlines with a pop of color. The color I gravitate towards the most has to be blue. The brighter, the better. When running some blue across my waterlines, the one I like to use most is MAC's Chromagraphic Pencil in Hi-Def Cyan. It's intense, easy to apply and lasts like a rock.
And what to do when you absolutely love a product? That's right, share the love! One lucky viewer will win this beauty. Want a chance of winning? Quickly click for more!
Here are all the deets one more time:
▶︎ To participate, leave a comment below. You can tell me anything, but I like things to be original and funny. So I'll leave that up to you. Work it!
▶︎ You have to subscribe to my YouTube Channel. Not subscribed yet? Click here
▶︎ Giveaway is open international
▶︎ Ends June 30th 2014
Good luck, and may the best comment win!