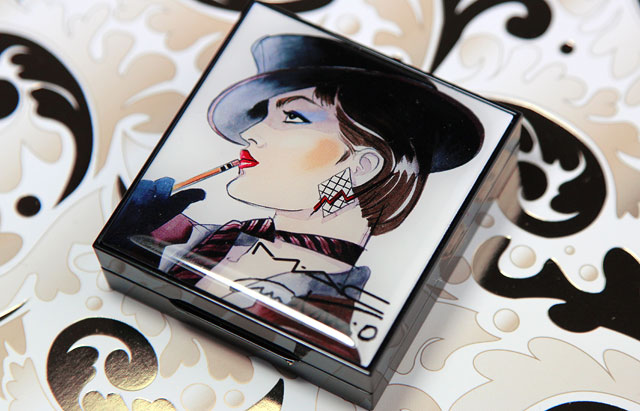 One of the trillion new collections M.A.C recently came out with is the Antonio Lopez collection. A collection completely inspired by the vivid fashion illustrator. Personally, I've never heard of the man before, but I feel like M.A.C always has that special touch when it comes to collaborating with people I've never heard of for new collections.
In this new Antonio Lopez collection comes a lip palette filled with three colorful nude colors. And you know I love my nudes, so today I'm putting this bad boy to the test..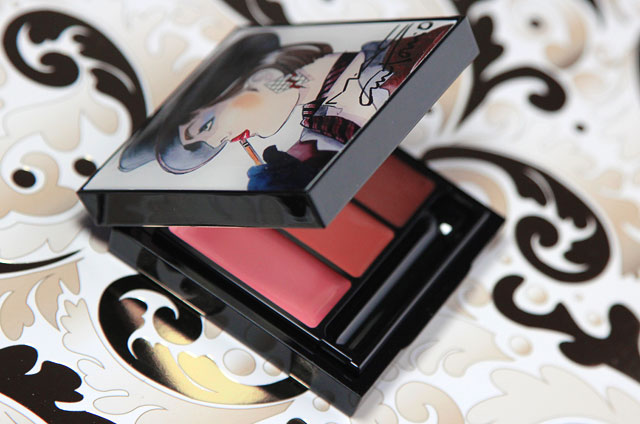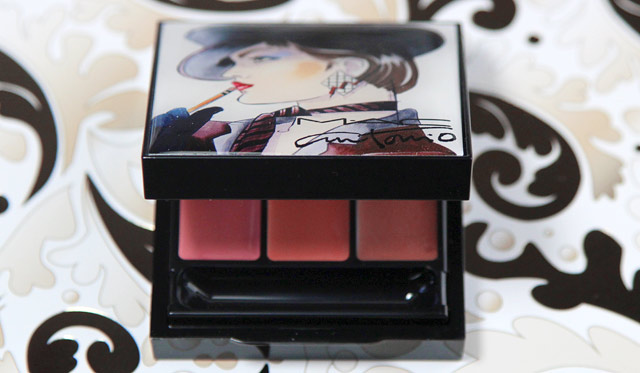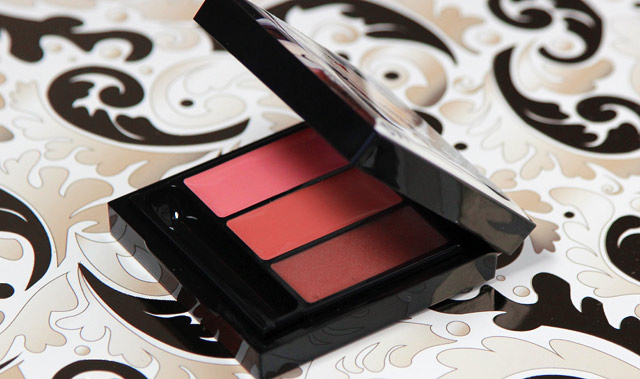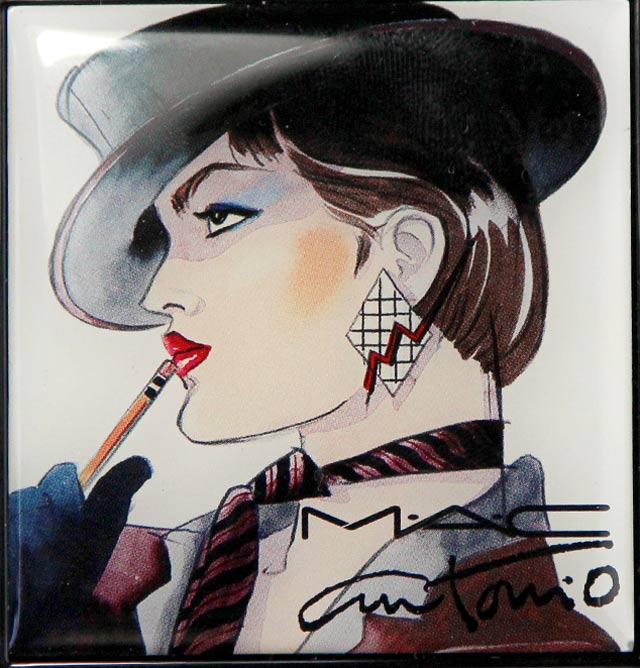 This "Nude" lip palette comes in a sleek, high-shine Black plastic case. On the top of the palette we find an illustration by Antonio. I see a business woman with a dash of circus, luscious Red lips, a little too 80's Blue winged eyeshadow and very outdated earrings. Not going to lie guys, I'm not that much of a fan of Antonio's illustrations. For some reason I find them too old for M.A.C's image.
But a sigh of relief filled the room once I actually opened this outdated little thing. Three stunning Nude shades were staring at me, ready to be swatched on my lips.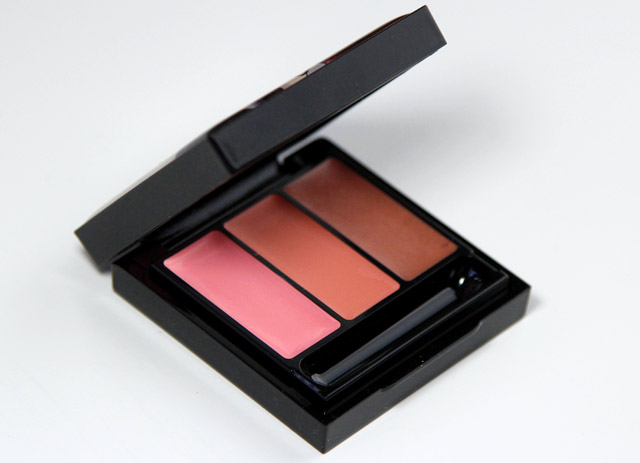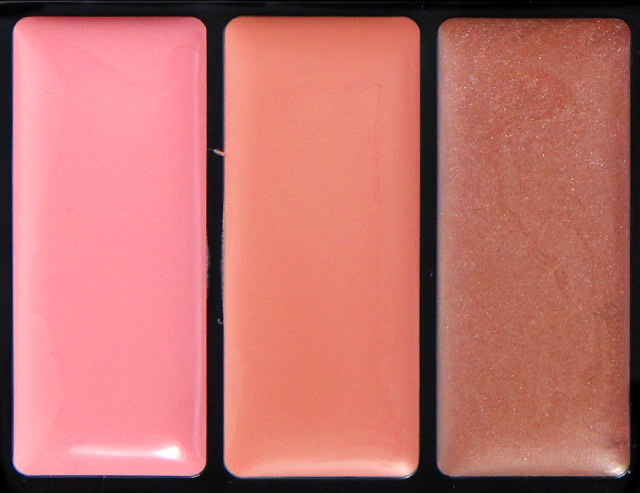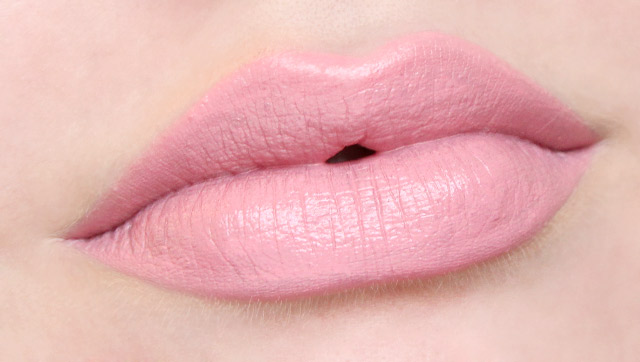 "Art Directed" is my favorite of the bunch. I'd describe it as a very milky, soft Baby Pink. Perfect for us fair people out there. It's vivid and gives a pop of color without being too much in your face. Out of the three this also was the nicest to work with. It's pigmented, creamy and easy to handle. Color me "Art Directed" crazy!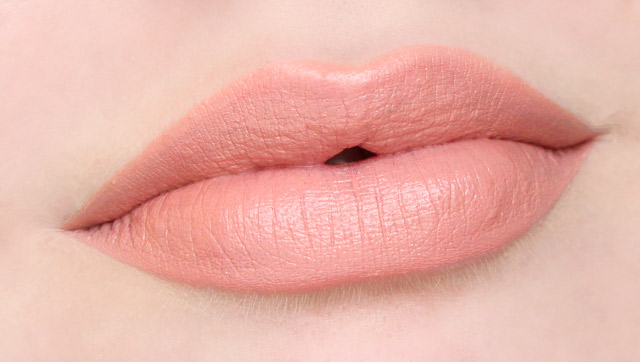 "Antonio's Girls" is a beautiful nude Peach color. With this one as well, it's vivid and bright, but still nude and wearable. A huge plus in my opinion! "Antonio's Girls" is easy to work with, pigmented and creamy. But not my top favorite because I feel like Peach lipsticks like this can sort of drain all the color from my face.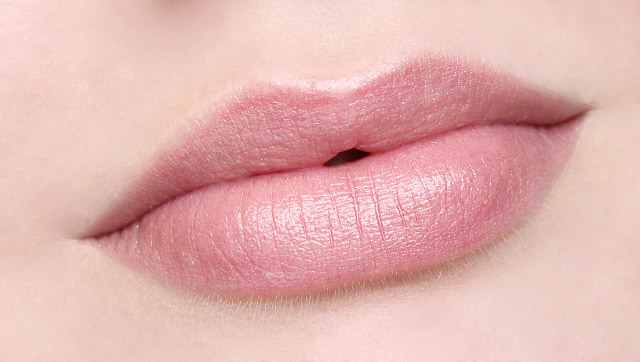 "Vivid Image" is a complete and utter miss for me. Why oh why did they put this color in? Calling it sheer is the understatement of the year. "Vivid Image" is an almost Clear Tan, almost lip-balm finish like color. I can't even express my confusion about this one. Why put such a let down next to two beauties, and then call it "Vivid Image"? No. No. No.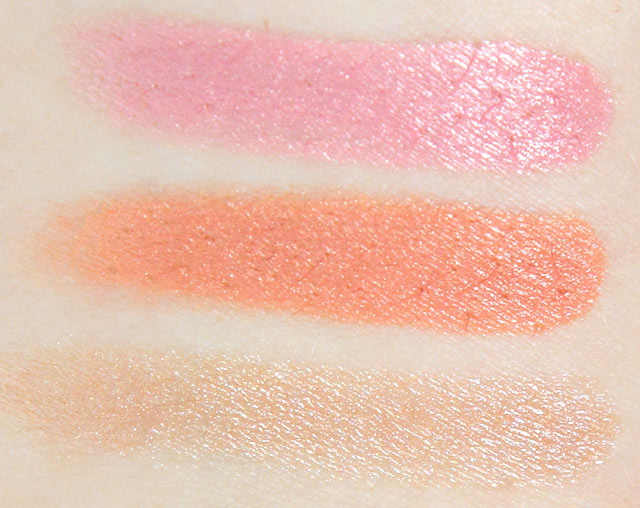 So, What's the verdict?
I'm kinda on the fence with this palette. I feel like the packaging is outdated and totally not up to par with what M.A.C stands for. Actual product wise, two of the three colors are stunning but then that third color is one big, big let down. I'd much rather see a deeper Nude shade in, which then would be perfect to give the other two colors depth with. I don't know guys, those two colors are fun, but I'm not sure if it's worth getting the entire palette for. Mehh..



The M.A.C Antonio Lopez "Nude" Lip palette is currently available at all M.A.C Counters, Stores and maccosmetics.nl & maccosmetics.com & retails for €31,00 EUR/$27.50 USD.