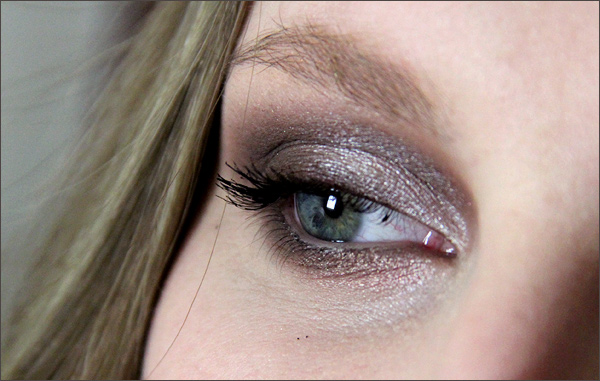 Yesterday I had the marvelous idea to depot every single MAC Eyeshadow I have.
"Mehh, Will take me about 4 hours max!" – I thought- …. OH HELL, WAS I WRONG!
My bestie texted, and came over later that night. As soon as she saw me in pain, she started helping me out.
After 8,5(!!) hours we were done depotting every eyeshadow.
So today I wanted to pamper her because without her, I'd probably still be depotting right now!

I decided to do her hair and makeup! And why not combine it with a test on the new Urban Decay Naked 2 Palette?
I hadn't tried it out yet, so this was the perfect opportunity.
Throughout this post I'll tell you what I think of the Naked 2 just a little bit. Because I still have a video Review planned on it!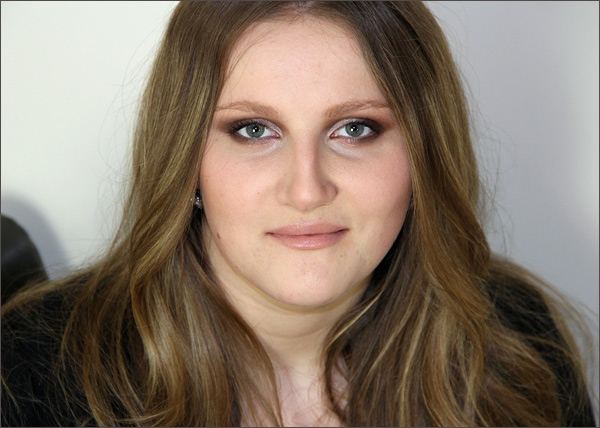 Meet my bestie: Lisanne! :)
OK, Without further ado here are the products I used: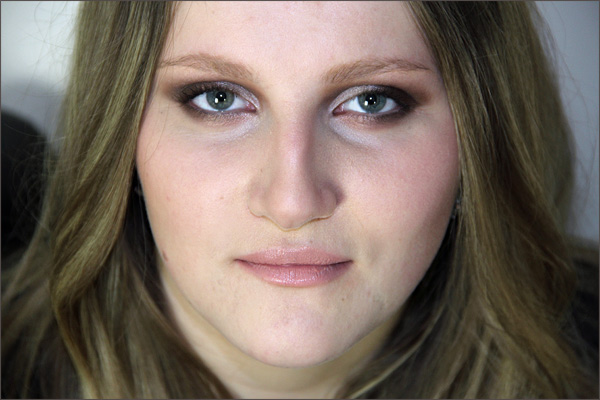 Face:
On Lisanne's face I first applied some hardcore moisturizer, since her skin was dry.
I used Dermalogica Super Rich Repair. After that I started perfecting her -already beautiful- skin.
I started out with M.A.C Face and Body Foundation in C1 – I love this foundation because it's so build-able.
For under eye concealer I used a mixture of Makeup Studio Liquid Concealer Pen #1 &
Illamasqua Rich Liquid Foundation RF133.  I set this all with my Kryolan Translucent Powder.
Cheeks:
On Lisanne's cheeks I used M.A.C Cream Colour Base "Mid-Tone Sepia" as a contour.
After that I went over that with M.A.C Powder Blush in "Shadowy" and added warmth with Benefit Bronzer "Hoola".
On the tops of her cheekbones, bridge of nose and cupids bow, I used Guerlain "Cruel Gardenia" Highlighting Powder.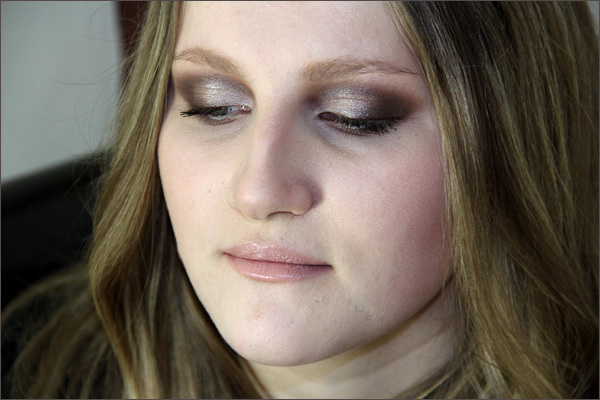 Eyes:
As always, I started off with a layer of M.A.C Paint Pot in "Soft Ochre".
Then I mapped out the basic shape I wanted for this look with my Illamasqua Medium Pencil in "Fidelity".
I applied that as an eyeliner and in the crease, then blended it out.
Then I turned to the Urban Decay Naked 2 Palette, and used the following colors:


Busted: Applied to outer half of the lid, Crease and Outer corner of lower lid.
Verve: On the inner half of the lid, as a lid color.
Bootycall: Browbone highlight.
Tease: Used as blending color from crease to browbone.
Snakebite: Lower lid
Now comes my biggest "thing" with the Naked 2 Palette. There are only two matte colors in this.
This is a big downer for Makeup Artists. When working on a shoot, you need depth because flash photography
blows away so much shadow. With this palette you'll only have 2 matte shadows that won't reflect.
So for this look also I had to turn to my freshly depotted MAC Palette: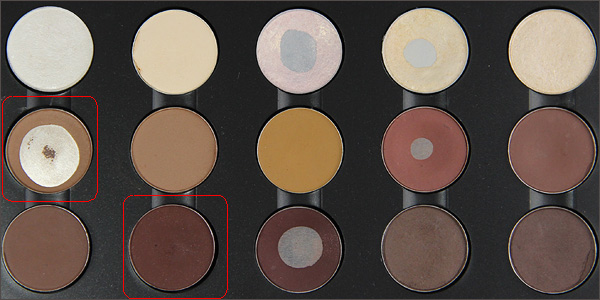 I used MAC Eyeshadow in "Cork" to blend out the crease even more. "Tease" was a little too mauve-ish for me.
Also I wanted to darken things up, but without shimmer. for that I used MAC Eyeshadow in "Spiced Chocolate".
And that's it for all the shadows. For eyeliner on the waterline I used
Ben Nye Neutralizer Creme Crayon "Red Concealer No.1′ And Bourjois Volume Fast& Perfect Mascara.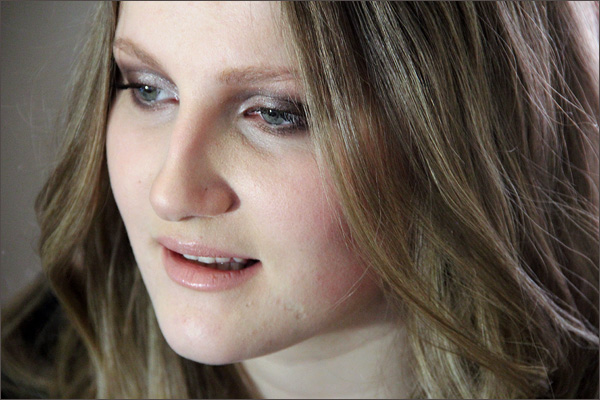 Lips:
First I outlined Lisanne's lips with MAC Lippencil in "Stone" to make the lips appear fuller.
Then on top Catrice Ultimate Colour Lipstick #010 "Be Natural!".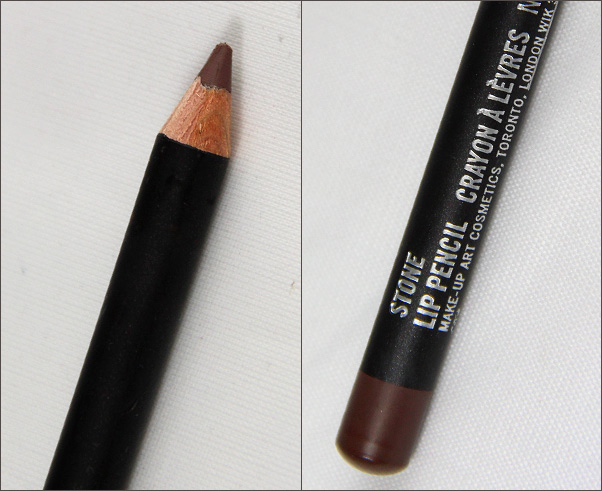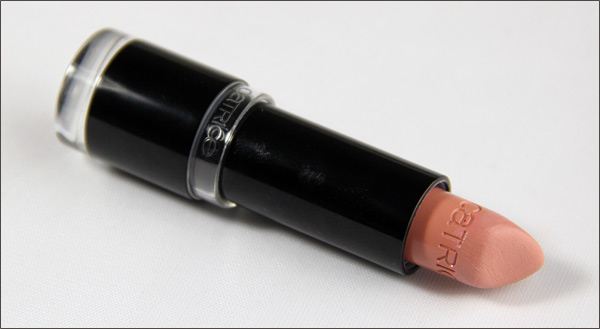 And that completes Lisanne's "Natural Smoke" Makeup Look! :) :)
For her hair I just curled sections with my CHI Curling Iron (biggest size) – and then clipped them up, to let 'em
cool off in the curl shape. After some teasing, brushing the curls out for a soft wave and lots of hairspray,
this is what came out: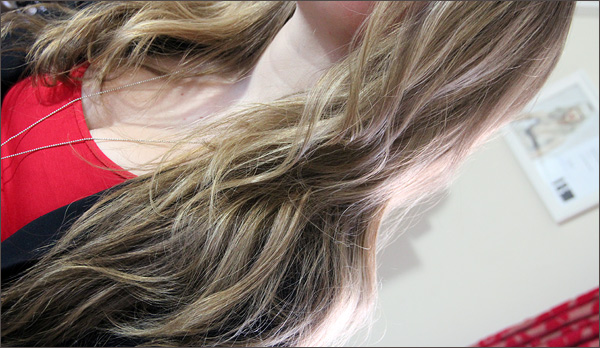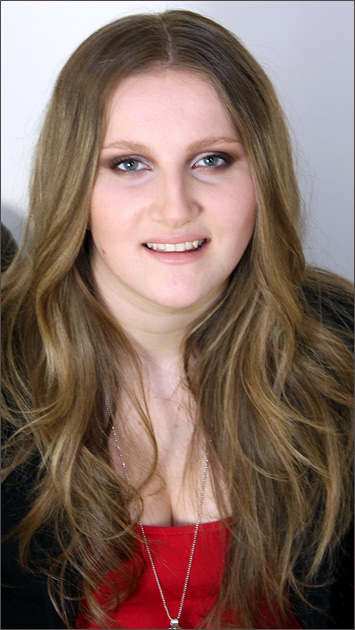 AND THAT'S IT. Whewww, lot's of typing people LOL!
I hope you enjoyed this, and let me know if you liked it! So I might plan these more for the future..
Urban Decay is available at all Sephoras – if they aren't sold out yet – and I bought mine for €43