Want to see more of my videos? Subscribe to my channel on YouTube and don't miss out on any new uploads!
For a full list of all products used in this video, Click More!

Gag me with a spoon! I can't even tell you like how totally psyched I am to be doing this collab today! —how's that for some 80s slang, huh?— The lovely Sharon Farrell invited me and 6 other gurus to participate in her Makeup Through the Ages collab. Each guru got an era to do an inspired tutorial by, and you guessed it, I got the 80s! Without any further ado, bust out those bright colors and hairspray, and get ready for some color-crazy makeup!
★★★ Find all the other videos from the other gurus in a special post here → link ★★★
PRODUCTS USED:
Face:
MAC Prep & Prime Natural Radiance "Radiant Yellow"
L'Oréal True Match Foundation "N1 Soft Ivory"
MAC Pro Longwear Concealer "NC15″
NARS Radiant Creamy Concealer "Chantilly"
Chanel Natural Finish Loose Powder "20 – Claire"

Cheeks:
Illamasqua Eyeshadow "Heroine"
Bobbi Brown Blush "Pink Coral"
The Balm Mary-Lou Manizer Highlighting Powder
Eyes:
MAC Paint Pot "Soft Ochre"
Illamasqua Eyeshadow "Anja"
Makeup Geek Eyeshadow "Wisteria" → Available Here
Sugarpill Eyeshadow "Poison Plum"
Sugarpill Eyeshadow "Buttercupcake"
Inglot Eyeshadow #470
Inglot Eyeshadow #362
Illamasqua Eyeshadow "Sex"
The Balm Mary-Lou Manizer Highlighting Powder
Ben Nye Neutralizer Creme Crayon "Ultra Lite"
Makeup Studio Waterproof 3D Extra Black Mascara → Available Here
MAC Extended Play Gigablack Lash Mascara
Miss Adoro False Eyelashes #43
Lips:
MAC Lipmix "Orange"
OCC Lip Tar Stained Gloss "Androgyne"
Nail Polish:
KIKO Nail Lacquer #380
Catrice Holographic Flakes Top Coat "Holo is the New Yolo"
JEWELRY & CLOTHES:
Hair Clips: Dutch Drugstores
Ear Cuffs: ASOS
Cross Ear Cuff: Etsy
Rings: ASOS
WHERE TO FIND ME:
✕ TWITTER: NikkieTutorials
✕ FACEBOOK: Nikkietutorials
✕ INSTAGRAM: @NikkieTutorials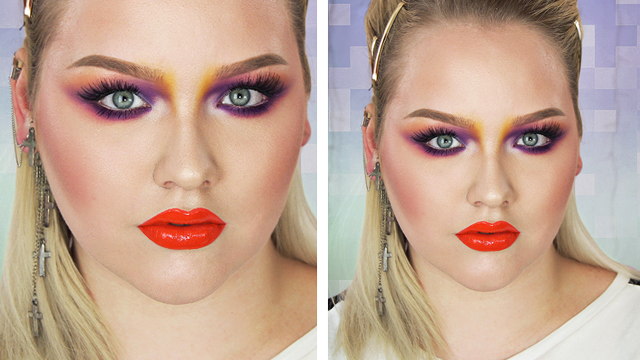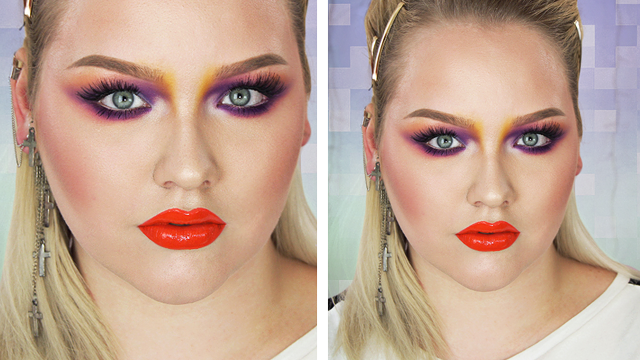 ❥ Nikkie
@nikkietutorials