Elsemiek Smilde @ Elite Model Management Amsterdam
I've been waiting a very long time to show you this shoot in my New in Portfolio segment.
A shoot that's very near and dear to my heart as it features a theme called: Punk.
I love the style called punk. Everything about it just so edgy, fashion forward and ah <3
Punk themed photoshoots have been around for ages in the fashion industry.
However, somehow most of them always end up being black & white.
We decided to change things up a bit, and make it… Pink.

For this shoot we didn't want a cliché grey background and a black and white filter over the images. We wanted something new, fresh and very out there… and pink.
This shoot was photographed by Bianca Toeps. Styling by Ashley Veraart and Makeup & Hair by Nikkie de Jager @ Colourfool Agency.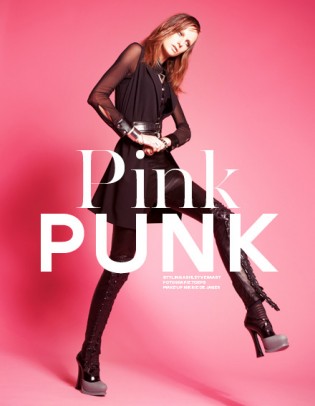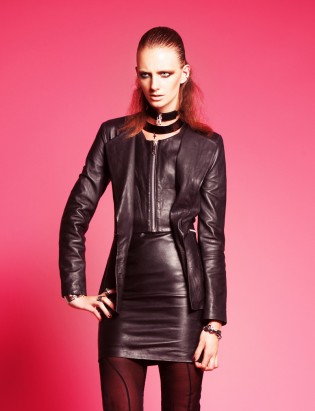 Elsemiek Smilde @ Elite Model Management Amsterdam
Because the background for this shoot was hot pink, I wanted to play with very unique textures, finishes and colors. The first three colors that popped in my head were: "Bronze, Silver and Black", So I decided to make those colors my main goal for the day.
A little side-note: I'm in absolute love with what stylist Ashley Veraart did styling-wise. Everything looks so on point, new and edgy, I love it!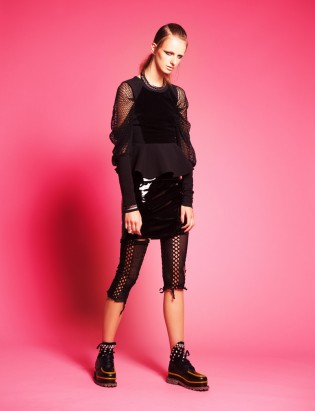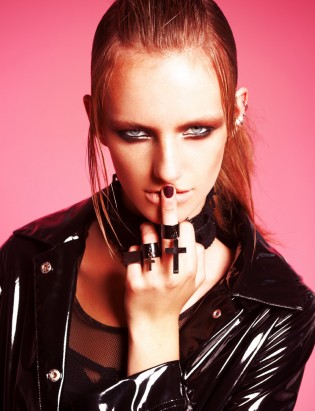 Elsemiek Smilde @ Elite Model Management Amsterdam
Here's a closer look at the makeup: I warmed Elsemiek's eyes up with some warm brick colors from my Viseart Eyeshadow palette in #1. This palette has been a big highlight for me this year. To spark things up I applied a little of my Makeup Studio Jewel Effects "Shine" to her inner corners. This really helped the look pop. Some black eyeliner on her waterlines and the look was complete!
For a quick tutorial on how I fake bleached Elsemiek's eyebrows, Click Here.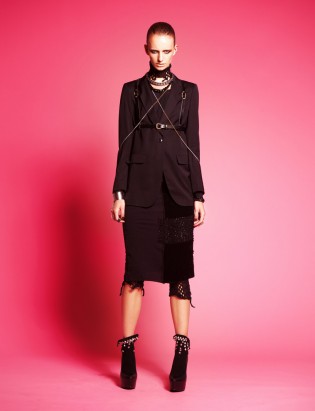 Elsemiek Smilde @ Elite Model Management Amsterdam
As for the hair I worked with lots and lots of water and gel. I wanted to make my model look edgy but with a twist, and gel is always a good option for that. I feel like gel can make anyone look super bad-ass awesome. The gel I used is the Kiehl's Clean-Hold Styling Gel.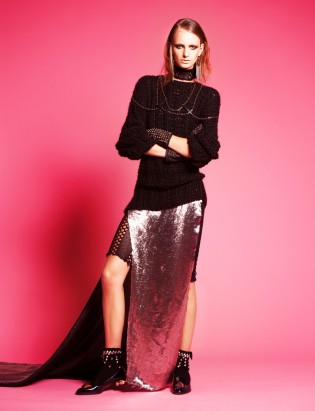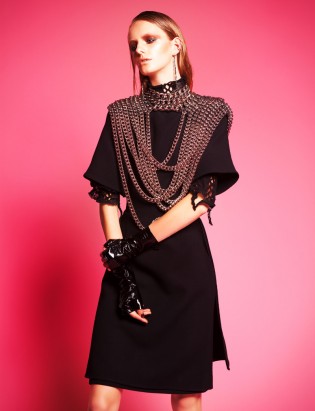 Elsemiek Smilde @ Elite Model Management Amsterdam
And that's it! I loved working on this shoot and the team was absolutely amazing.
If you have any questions regarding the look, don't hesitate to comment down below :)