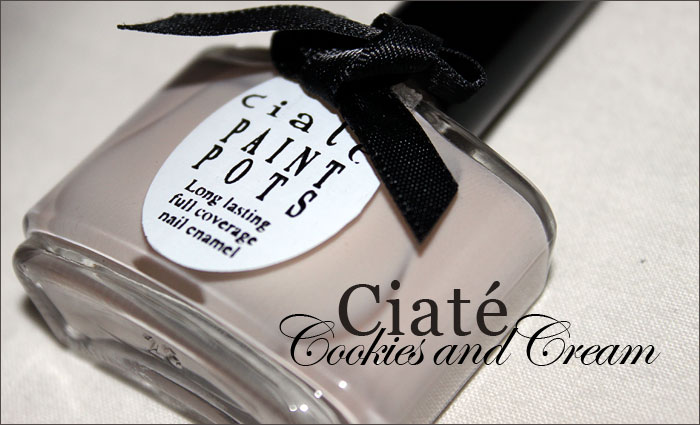 Taupe-ish, natural nail polishes will probably never go out of style.
It's classy, elegant and safe for work. I think every nail polish lover can appreciate a good nude-taupe.
I got my hands on this beautiful color by Ciaté. A fairly new brand to me and today I decided to try it out.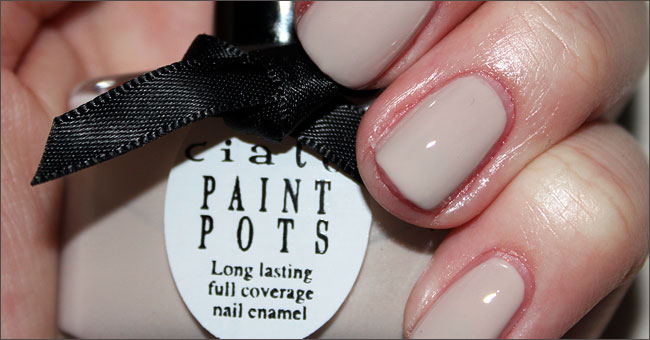 It's such a clean and crisp looking color, In the bottle it looked kind of 'meh' to me,
But once it's on, It's so gorgeous! A heavenly light taupe.
The bottle itself is pretty elegant and clean as wel.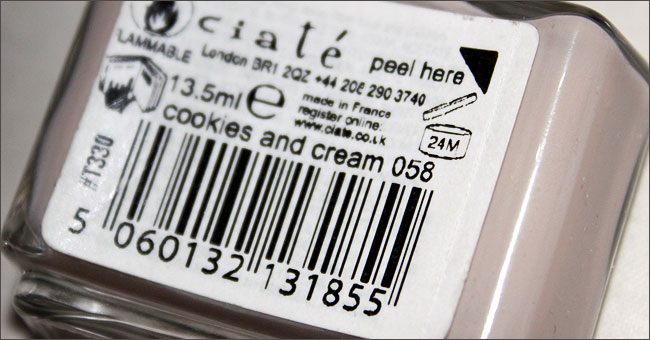 Because I felt like the color alone was a little bit too safe for my taste,
I added a little touch of fun cuteness (totally inspired by the photo LisaEldridge tweeted)
Beware of my new little friend called: Timmie!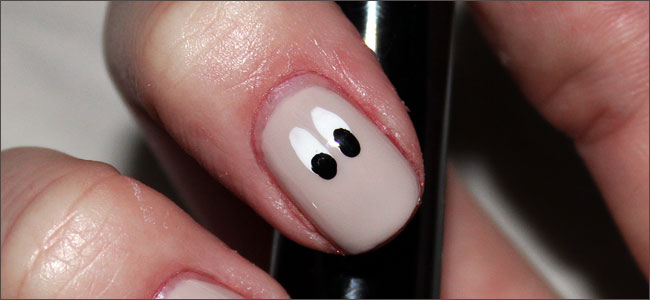 Hahaha, Isn't he cute?
As soon as I saw Lisa's Twitpic on her little smiley's, I had to do one myself as wel.
On the photo's I'm wearing 2 coats of Cookies and Cream + my favorite topcoat.
At first I was a bit worried because it looked a bit transparent. The polish also took a bit longer to dry,
than I'm used to. But the good thing is that after 2 layers it's completely opaque!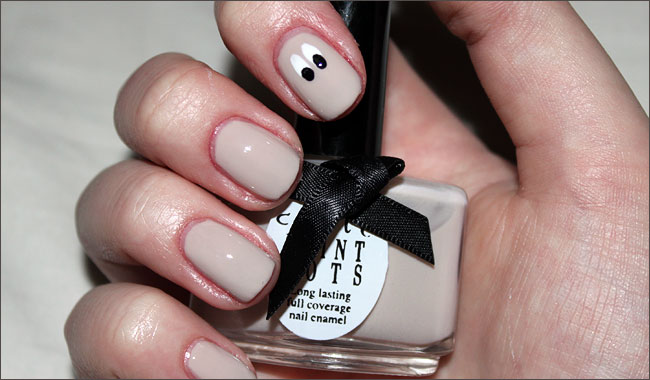 I really love the clean and fresh feeling this polish gives me, and appyling it was pleasant.
Cookies and Cream retails for €11,99 and I have some great new for you guys!
My mom will sell all the Ciaté polishes in her webshop in about a 1/2 weeks.
So make sure to keep an eye out on Het Cosmetica Huis in the next 2 weeks!